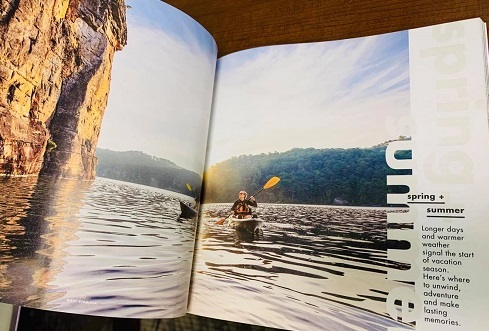 While making your travel plans for summer 2021, don't overlook the treasured spots along the West Virginia country roads.
Recently released by West Virginia Tourism is "50 Years of John Denver's Country Roads," a detailed travel guide featuring history, recreation, entertainment and, of course, the breathtaking scenery of our state.
The guide is divided into Spring/Summer and Fall/Winter sections, sharing information on springs and spas, whitewater and zipline adventures, fishing and golfing, as well as skiing and tubing, museums, walking tours, Appalachian cuisine and everything in between.
Whether you're feeling a tug toward the Eastern Panhandle, Potomac Highlands, or New River/Greenbrier area, you'll find something that piques your interest and soothes your soul.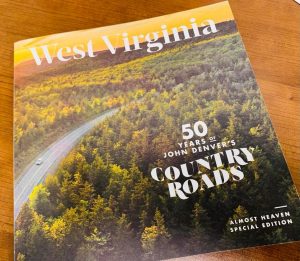 Leaf through the colorful booklet and be reminded why our state is tagged "Almost Heaven."
The book commemorates the 50th anniversary of John Denver's classic song and a quote from another famous vocalist – one of West Virginia's own.
"Anytime you're in West Virginia or near it and you sing 'Take Me Home, Country Roads,'" it's a sight to behold." … Brad Paisley
Guides are available at the Greater Bridgeport Convention & Visitors Bureau in Charles Pointe. You can also request a guide – printed or digital copy –
HERE
.
The Greater Bridgeport CVB would like to remind those traveling through our neck of the woods that we have plenty of quality lodging, restaurants, and retailers. Full information is available 
HERE
.
Check out the newest Bridgeport Visitors Guide 
HERE
.