WHERE TO MEET
The Bridgeport WV area features a variety of meeting spaces for groups from 5-400 in addition to a state-of-the-art recreation complex.
Bridgeport West Virginia is a great choice for your corporate meeting or event! From affordable accommodations to a variety of space types – Bridgeport stands out as a great destination for your group among all the West Virginia destination options. Here are some great reasons to consider our area:
Convenient to I-79 and I-68
Top-notch hotels with meeting space like the Best Western Bridgeport and Wingate by Wyndham / Bridgeport Conference Center
Affordable day meetings at unique venues like the Benedum Center
Within minutes of the North Central WV Airport (CKB) with direct flights to Washington DC and Sanford, Florida
A state-of-the-art multi-sport recreation facility – the Bridgeport Recreation Complex
New properties including the Marriott Towne Place Suites
Nine hotels with conference rooms onsite
And 1,150 hotel rooms within close proximity of the highway
Bridgeport's selection of shops and attractions provides choices perfect for meeting planners! Your pre-conference events, conference night events and spouse excursions can be exciting for all. With many different shopping opportunities, clay shooting, wine tastings, and more, Bridgeport is the perfect place to host your next meeting.
Past conferences and events held in Bridgeport include:
Big XII Teams
WV Legislature Interim Sessions
WV Municipal League
EQT
Antero Resources
Mountain East Conference Cross Country Championships
Battle of the Bats Baseball Tournament
WV Aviation Conference 2018

Bridgeport continues to be home to many conferences! Thank you to the West Virginia Aviation Conference for calling Bridgeport home earlier this month!Greater-Bridgeport.com

Posted by Connect-Bridgeport on Monday, August 27, 2018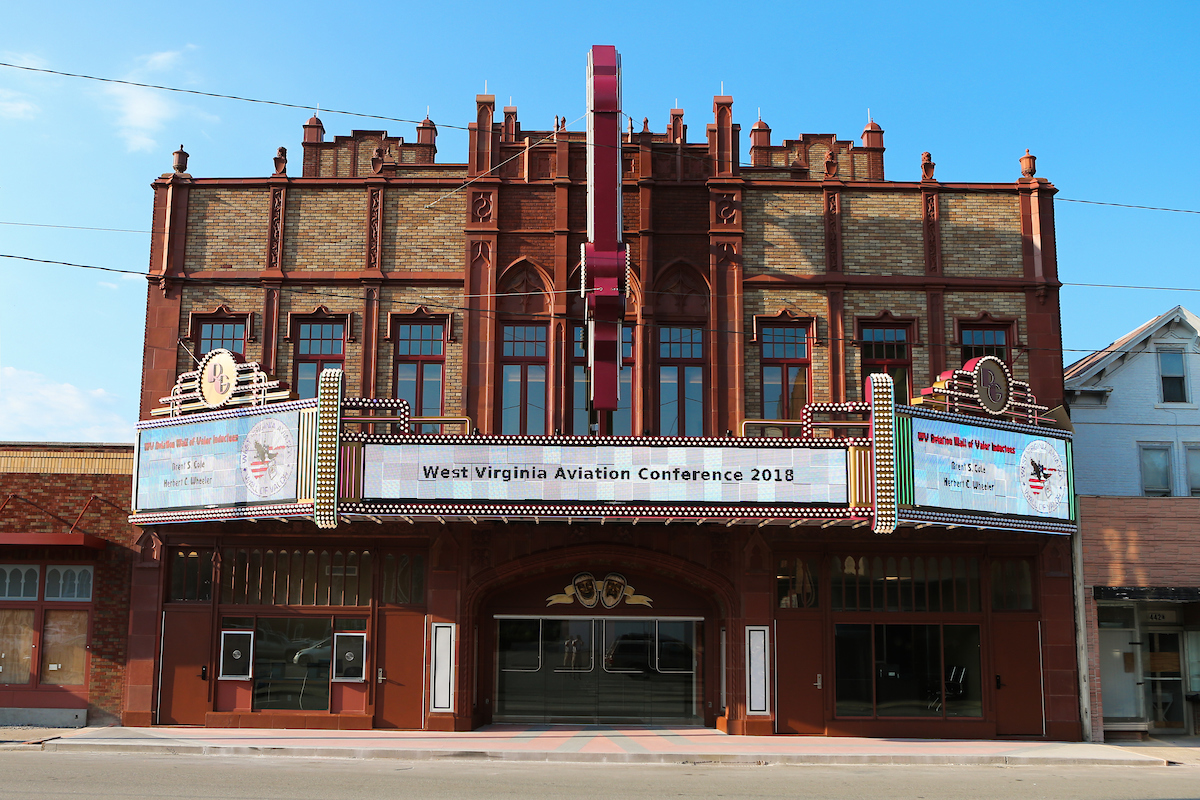 Bridgeport Meeting & Event Facilities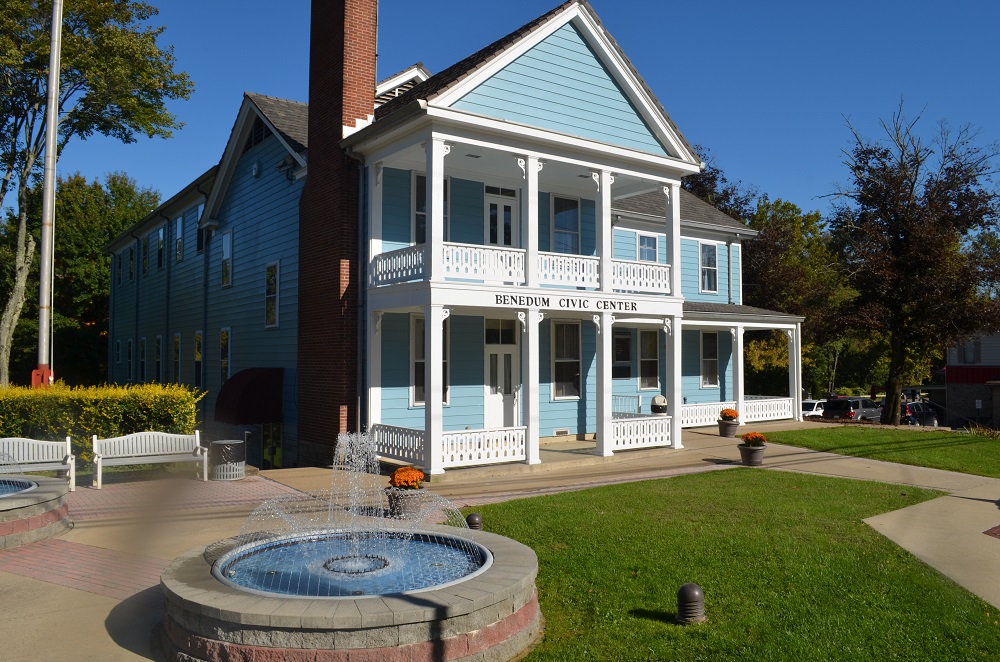 Benedum Civic Center
164 W Main Street
Bridgeport WV
304-842-8240
# of Guest Rooms: 0
# of Meeting Rooms: 4
Square Feet of Meetings Space: 3862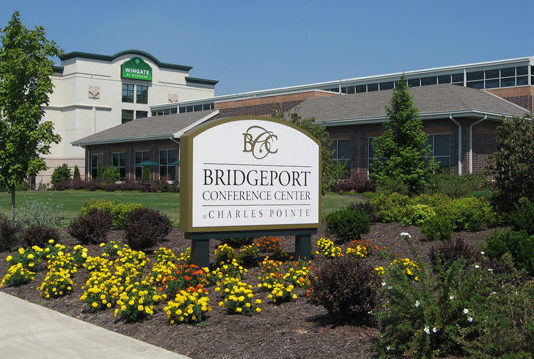 Bridgeport Conference Center
350 Conference Center Way
Bridgeport, WV
304-808-3000
# of Guest Rooms: 116 (adjacent)
# of Meeting Rooms: 8
Square Feet of Meetings Space:7,700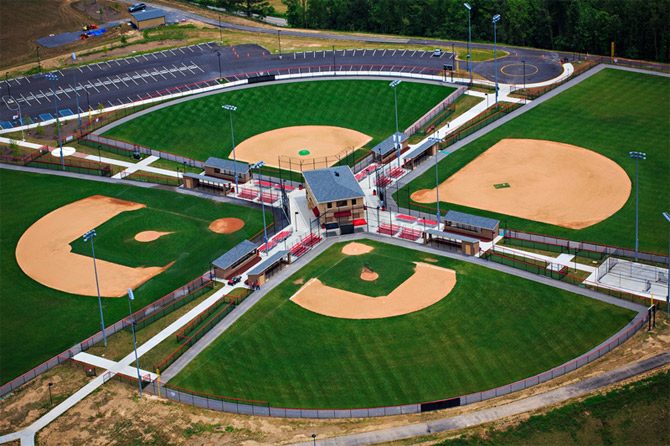 Bridgeport Recreation Complex
Bridgeport Recreation Complex
425 Forrester Boulevard
Bridgeport, WV 26330
304-842-8240
Softball, baseball, soccer, lacrosse, football, walking trail and cross country
COMING JUNE 2021: The Bridge Indoor Sports Complex offering on-site birthday parties and more. Visit thebridgewv.com.
Hotels with Conference Rooms Onsite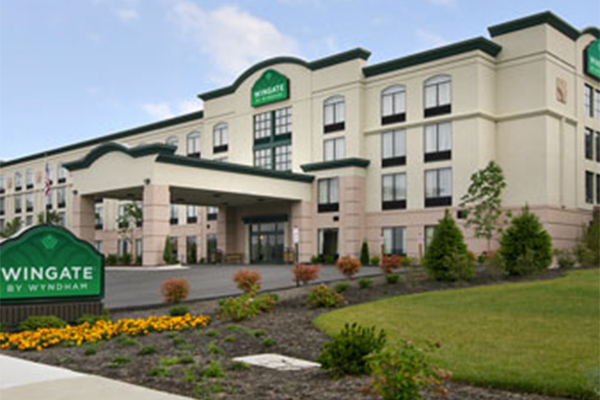 Wingate by Wyndham
350 Conference Center Way
Bridgeport, WV  26330
304-808-1000
# of Guest Rooms: 116
# of Meeting Rooms: 1
Square Feet of Meetings Space: 600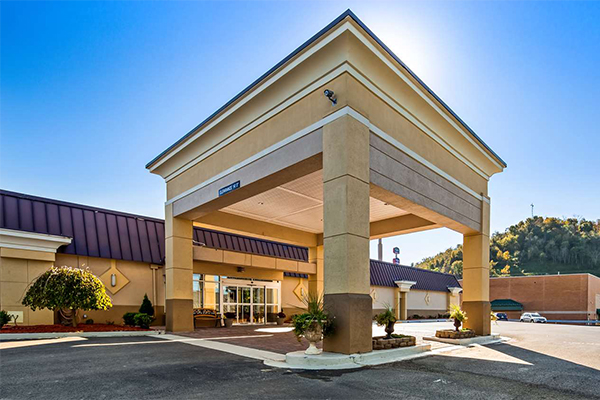 Best Western Plus Bridgeport Inn
100 Lodgeville Road
Bridgeport, WV 26330
304-842-5411
# of Guest Rooms:  164
# of Meeting Rooms: 6
Square Feet of Meeting Space: 9,822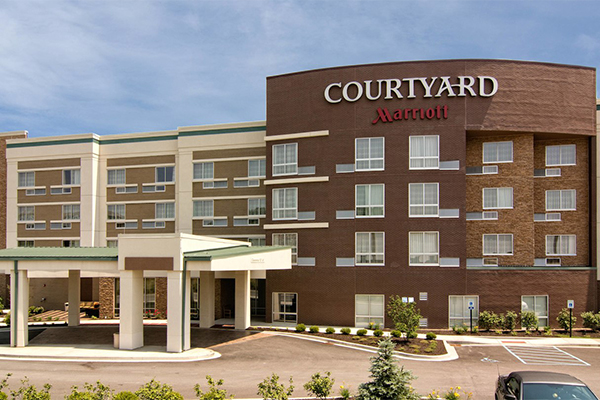 Courtyard Bridgeport
30 Shaner Drive
Bridgeport, WV 26330
304-842-0444
# of Guest Rooms: 102
# of Meeting Rooms: 2
Square Feet of Meeting Space: 1,600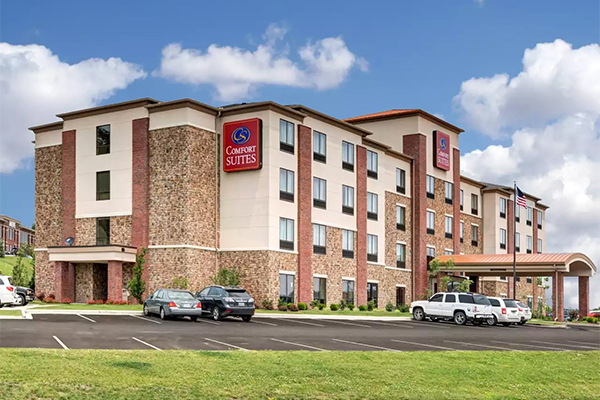 Comfort Suites- Bridgeport
285 White Oaks Blvd.
Bridgeport, WV 26330
304-933-3390
# of Guest Rooms: 83
# of Meeting Rooms: 2
Square Feet of Meeting Space: 1,500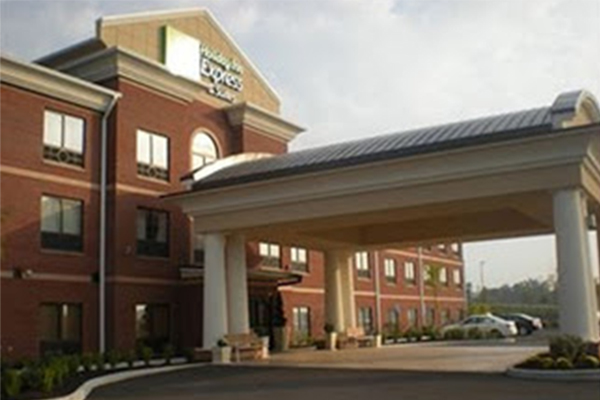 Holiday Inn Express Hotel & Suites Bridgeport
20 Sweetbriar Lane
Bridgeport, WV 26330
800-345-8082
# of Guest Rooms: 87
# of Meeting Rooms: 2
Square Feet of Meeting Space: 1,000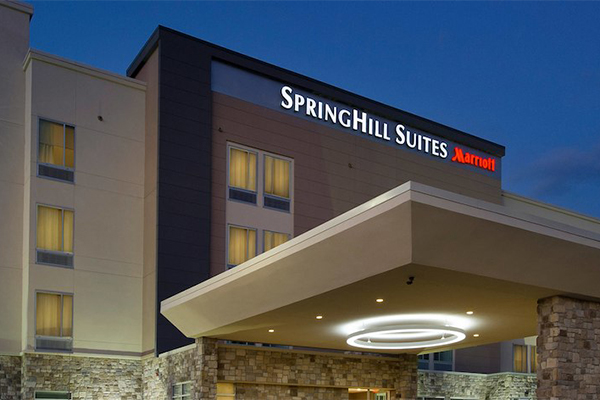 SpringHill Suites
97 Platinum Drive
Bridgeport, WV 26330
304-842-5200
# of Guest Rooms: 97
# of Meeting Rooms: 1
Square Feet of Meeting Space: 575