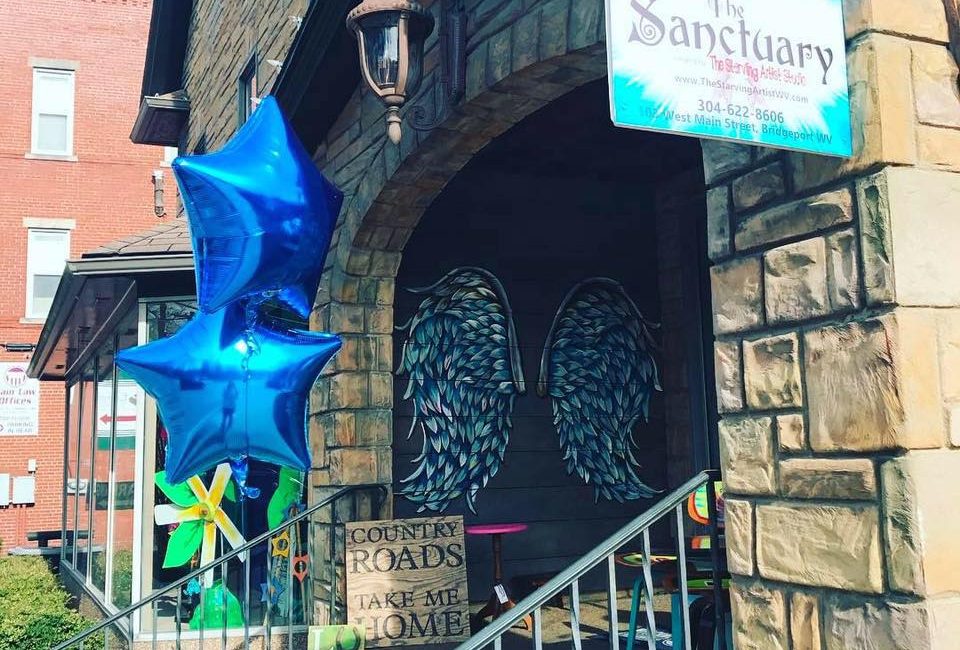 As have other businesses, The Starving Artist studio is adjusting to results of the health pandemic and is evolving to better suit social standards and the current business environment.
After five years, the business is moving out of its physical location at 103 West Main Street.
"As of June 1, 2021, we will no longer be located at our studio space," said Amanda Leaseburg, who along with her husband Bill owns the popular Bridgeport business. "The past year's obstacles have given us a chance to pivot and rethink the way we do business."
Since moving to the city and prior to that at its downtown Clarksburg location, hundreds of area residents have frequented The Starving Artist to take part in paint classes and other artistic ventures. During the past 12 months, the Leaseburgs have transitioned many of their services to a virtual platform. It's been different and they have missed visiting with their clients in person, but it has been working and the couple said they appreciate the public adapting with them.
"As more and more of our classes take place online, and the end of our five-year lease approaches, we have decided to break the bonds of a 'brick and mortar' business," Leaseburg said.
Just recently, small in-person classes have resumed.
Although their physical location is changing, the business is not.
"We will be doing our day to day work from home and in-person classes will be offered at different venues, allowing you flexibility while planning your events," Leaseburg said. "We will also continue doing summer camps and honoring gift certificates and account credits."
Venues which The Starving Artist will be utilizing include the 103 West Main Street location, which starting June 1 will be leased by a new tenant.
"Someone came in and agreed to take over the studio. She has agreed to keep everyone in our 'community' and will be bringing in more artists," Leaseburg said. "She is a creative individual who shares our vision. We are so thankful that some things will remain the same and that new energy will come to the studio."
The Leaseburgs encourage members of the public to continue to support the many local artists who have offered items for sale at The Sanctuary throughout the years.
It has been the couple's privilege to practice their craft at the Bridgeport location, but it was time for a change.
"This past year has been about adaptation. We had been talking about doing online classes for years, and the past year made that a reality," Leaseburg said. "We have nothing but praise for our landlords, as well as the city itself."
The Starving Artist looks forward to continuing its relationship with its many patrons – who have turned into friends – for many years to come.  The business continues to offer all the same services beyond June 1.
"This is not the end of The Starving Artist. It is a new beginning," Leaseburg said. "We hope that you will join us in this adventure."