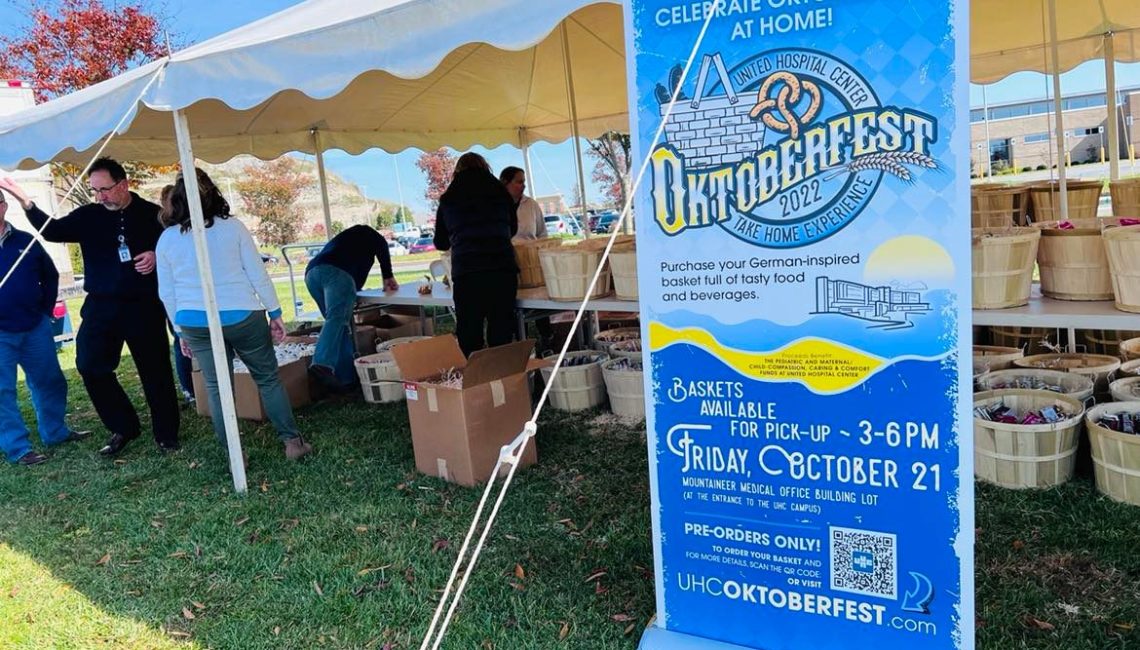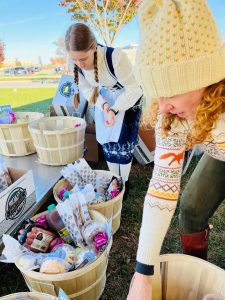 The arrival of fall brings colorful foliage to West Virginia and the second annual Oktoberfest to Bridgeport. Once again, German-inspired food baskets are available to purchase with all proceeds used to purchase HALO® SleepSacks®for babies born at United Hospital Center.
Pre-ordered baskets can be picked up 3-6 p.m. Friday, Oct. 13, at the Mountaineer Medical Office Building parking lot, located on the UHC campus.
Selling for $200 each, the baskets contain generous portions for two of Hermann Wursthaus "Best of Show" Bratwursts, German Potato Salad, Fried Cabbage, Pickled Onions, Imported Authentic Spaetzle, German Pretzels, West Virginia Hive and Holler Honey, Big Timber Forest Crowler (32 oz., filled by Stone Tower Brews), Lowensenf Mustard, Nothing Bundt Cakes, Apple Cider, Glass Beer Mugs, Fresh West Virginia Apples, and Nutty Bavarian Nuts. Items were carefully chosen by the committee to provide purchasers with an authentic take-home Oktoberfest experience.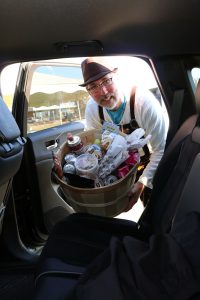 "Oktoberfest is more than just an event; it's a symbol of togetherness. Share laughs, connect with friends old and new, and relish the bonds that form when people come together for a common cause. Your presence at this celebration of unity will make a difference in the lives of countless individuals," said Lora Edgell, UHC Director of Development.
New to the UHC Oktoberfest this year is an in-person experience. From 3-8 p.m., Stone Tower Brews at Bridgeport Market Place will be serving a meal of bratwurst, potato, coleslaw, and a pint of Big Timber Forest Fest Märzen style beer. A portion of sale proceeds will benefit the HALO® SleepSacks®program at UHC. Reservations are $25 each and must be made prior to the event. Those making reservations can pick up their ticket between 3-6 p.m. Friday, Oct. 13 at the Mountaineer Medical Office Building parking lot.
After a successful 2022 debut of Oktoberfest – proceeds that supported the pediatric and maternal/child-compassion, caring & comfort funds at UHC – Edgell looks forward to this year's event.
"UHC is committed to providing its patients with the highest level of care, especially the littlest ones," she said. "The SleepSacks replace loose blankets in cribs, which provide a safe sleep option for newborns."
To order a basket, make reservations for Stone Tower Brews' Oct. 13 Oktoberfest experience – or learn about various sponsorship opportunities – click 
HERE
.