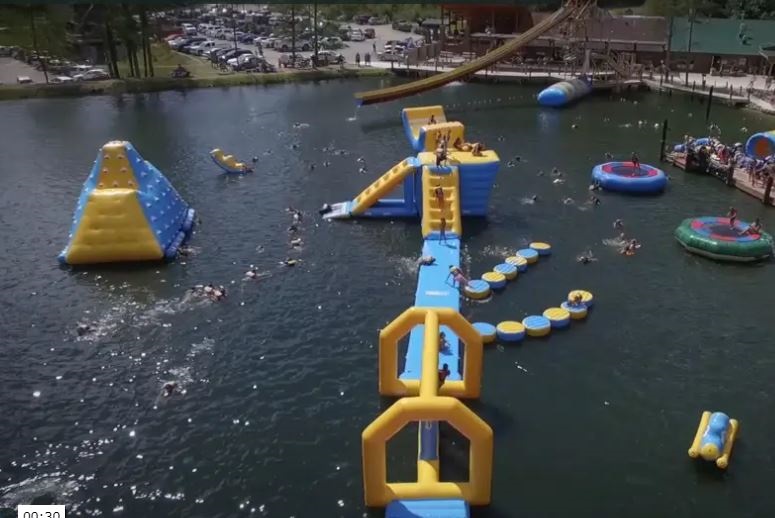 Tygart Lake State Park has confirmed that it has entered into a partnership with ACE Adventure to add a water attraction similar – but on a smaller scale – to Wonderland Waterpark in Oak Hill.
A park official said though an official timeframe is not set, the water park could possibly be open as early as 2021.
Tygart follows other state parks in implementing ACE Adventure attractions. In May of 2019, Pipestem unveiled its zipline canopy tour experience over the Bluestone River and announced other projects in the works, including rock climbing and rappelling instruction, kayaking and paddle board tours, guided mountain bike excursions, tubing and whitewater rafting.
In early-2019, the partnership between ACE and West Virginia State Parks was announced as part of an effort to draw visitors to scenic state parks throughout the Mountain State.
Located just 18 miles east of Bridgeport, Tygart Lake State Park lies at the foothills of the Allegheny Mountains. The park prides itself on its tranquility and breathtaking views. The 10-mile-long, 1,750-acre lake offers boating, water skiing, scuba diving, swimming, kayaking, canoeing and fishing.
Details about the forthcoming water attractions will be provided as they become available.
Read more about Tygart Lake State Park, situate just south of Grafton, HERE.
Pictured above is Wonderland Waterpark in Oak  Hill, which features inflatable climbing walls, slides and other attractions. It is uncertain what attractions will be featured at Tygart Lake, pictured below.