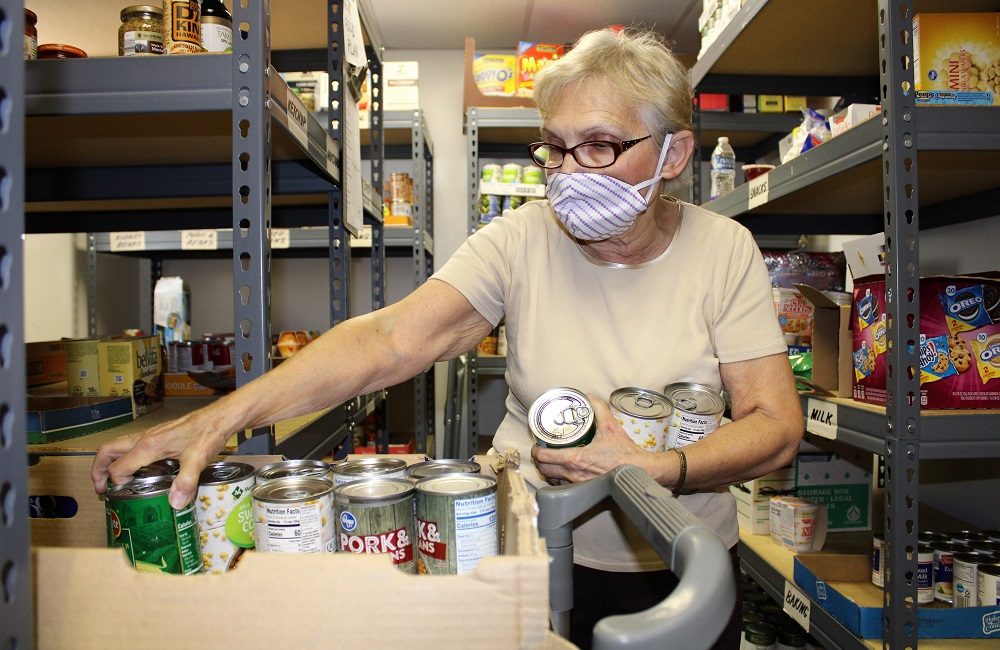 When many businesses and organizations shut down operations in April and May, Shepherd's Corner did also. When the outreach facility reopened in June, it was quite busy – especially filling food orders for area folks in need.
Fast forward to late-July and another obstacle has surfaced.
"Our food supply keeps dwindling," said Mary Ellen DePue, longtime volunteer and officer of the organization. "With some of the churches being shut down, we aren't getting as many monthly food donations."
Shepherd's Corner greatly appreciates the support it has received from churches, individuals, businesses and organizations. The current situation is a product of the current times; one which could not have been avoided. But it is a situation where people can come together and help.
Donations of food staples will enable the facility to continue assembling monthly food orders for locals, DePue said.
Canned soups, vegetables, fruits and tuna, peanut butter and jelly, spaghetti and spaghetti sauce, macaroni and cheese and cereals are among items needed.
"Basically, everything except canned green beans and corn," DePue said. "We have lots of that."
Donations can be dropped off at the 119 Pennsylvania Avenue location between 10 a.m. and 2 p.m. Tuesdays, Wednesdays and Thursdays.
Understandably, there has been an increase in food order needs. The distribution process has been smooth, DePue said.
"People have been great. We only allow five to come in at a time," she said. "And when the bell rings, it's time for the next batch of people to come in."
Food orders can be picked up once a month and records are kept, DePue said. Masks are worn, social distancing observed, and a curtain is used to separate the front desk area from the distribution area.
Depending upon the size of the family, including number of adults and children, food boxes generally include hamburger, wieners, buns, bread, butter, mashed potatoes, macaroni & cheese and other items.
Rev. Jim and Karen Lang took over leadership of Shepherd's Corner in early 2020. Their journey so far has been more of a challenge than they expected.
"We had no idea this was going to happen," said Karen Lang of the COVID-19 pandemic and subsequent consequences. "We aren't use to seeing the shelves so empty."
She often fills food orders for people living in various circumstances. Some need infant items such as formula and diapers. Some are very large families and some are homeless.
"For those people, we need to find things that they can open and eat easily without a kitchen to prepare them," she said.
For that reason, pop-off canned items, as well as pouches of tuna and salmon, are great to have in stock. Peanut butter and jelly are big items too and fly off the shelves quickly, Lang said.
Cleaning and laundry supplies are also in need at this time.
Shepherd's Corner also accepts donations of and distributes gently-used clothing, toys and housewares.
"We've been keeping the drop boxes locked because we just got so many donations, we couldn't keep up with it," DePue said.
Individuals can still donate those items during operating hours: 10-2 Tuesday through Thursday.
Jim and Karen Lang currently serve as chairman and vice-chair of Shepherd's Corner.
Editor's Note: Pictured above is Karen Lang, who along with her husband Jim, took over the chair positions at Shepherd's Corner this year.