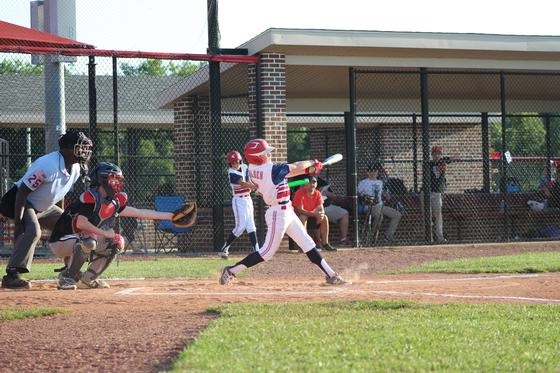 West Virginia Strong – The Comeback is about transitioning into normal business and recreation activity while still safeguarding against COVID-19.
And that's just how the Tournament of Champions is operating this weekend in Bridgeport and surrounding communities.
The tournament – which involves dozens of teams in three different age groups and involving athletes from 8 to 18 years of age – had been scheduled several months before the pandemic arose.
"It was never cancelled, but the status of the tournament was, of course, up in the air," said Organizer Robert Marra. "But we have worked with the city and it was decided that since the governor was opening things up – and that youth baseball teams would start practice June 8 and games June 22, the tournament fell into that window."
Organizers worked closely with City Manager Randy Wetmore and Parks and Recreation Director Joe Shuttleworth to come up with guidelines.
Games will take place Friday through Sunday with in-city play at Bridgeport Recreation Complex, Bridgeport City Park and Bridgeport High School fields, among others.
"We worked with the county board office and they elected to open up high school fields around the county, including Lincoln, Robert C. Byrd and South Harrison," Marra said. "And we're actually expanding out of county, playing at Mary Lou Retton Park in Fairmont, as well as Jane Lew."
Each participating team is guaranteed three games and will be involved in two pool play games Friday through Saturday. Sunday play is single elimination, Marra said. Games will be spaced to allow plenty of time for teams to leave fields before others arrive.
"The plan is to have staging areas for teams playing at all sites," he said.
As each game is limited to 100 spectators per field, teams were asked to limit fans to two per player.
In addition to four baseball fields at the Rec Complex, a soccer field has been adapted to utilize also. All fans will sit in the outfield in their own chairs.
In lieu of admission fee, each team is paying a team gate fee.
"We're taking a hit on that, but we didn't want any hand-to-hand cash transactions," Marra said. "Everyone has pitched in to try to be as creative as possible, making it safe for everyone."
For example, Bridgeport Little League which runs the Rec Complex concession stand, is utilizing an on-line ordering system so transactions will be cash free. Pre-packaged foods will be sold and at some locations, food trucks will be on hand.
Because of the BHS graduation at Wayne Jamison Field Saturday morning, no tournament games will be played at the high school field until after 1 p.m. that day.
The tournament is very positive for Bridgeport as hotels, local restaurants and retail shops will be utilized, Marra said.
"City Council and the city government agrees with that," he said.
Find a schedule and learn more about the tournament HERE.