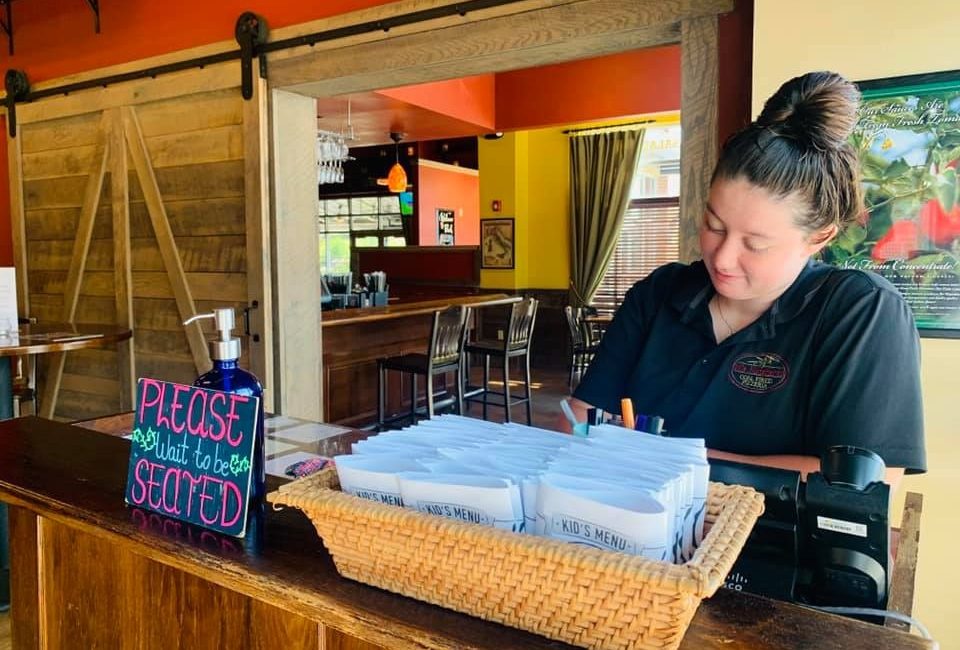 Is Mia Margherita known for bringing back the coal-fired brick oven pizza or for its steeped-in-culture authentic Italian atmosphere?
It is perhaps a toss-up.
It was in 2013 that Scott Duarte and company opened the doors of Mia Margherita in Bridgeport's Charles Pointe.
"Our intent was to deliver a pizzeria in a manner consistent with the first licensed pizzeria in America which was, in fact, fired by coal," Duarte said. "With much research and training, Mia Margherita was born."
That research, of course, involved perfecting the brick oven pizza – available with a variety of toppings. But it also involved studying local areas where the first Italian immigrants settled from San Giovanni in Fiore, Italy.
"We really put a lot of thought into bringing in the heritage of the North Central West Virginia region and its Italian Appalachian heritage into the design of the restaurant," Duarte said. "Our designers spent time in sections of Clarksburg, specifically Glen Elk, to study the architecture and style of the building and courtyards in an attempt to showcase that in our main dining room and pizza cooking area like, for example, the exposed duct work and weathered brick that is on display."
Patrons – locals and those traveling through – have expressed their stamp of approval on the whole concept; both the rustic industrial interior and the Mia Margherita menu which features a realm of Italian-inspired appetizers, soups, salads, hoagies, calzones and pasta entrees.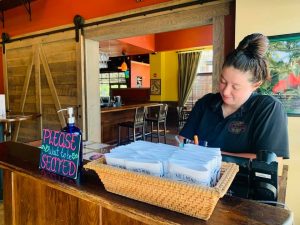 Patrons can customize their pizza with either plum tomato sauce or roasted garlic olive oil, then add toppings; traditional ones, as well as coal roasted chicken, meatballs, fresh mozzarella, capicola, salami and baby spinach, among others. They can also order one of the restaurant's signature artisan-style pizzas like the Americana, West Virginia Via San Francisco, Carne DiaVolo, Chicken Pesto and Caprese, among others.
Next to pizza, Mia's most popular menu item is coal-fired wings.
"They are baked in our coal-fired oven at the same temperature as our pizzas, which delivers the perfect combination of char and moisture," Duarte said. "Our wings never hit a deep fryer and marinate in advance of baking, using a combination of fresh herbs and spices."
Since its anticipated 2013 debut, Mia Margherita has undergone three expansions, first adding an outdoor dining patio then two phases of  Mia Market. The restaurant now occupies four bays of the strip center; a total of 6,000 square feet.
Duarte said both the market and the outdoor dining area – heated and enclosed during winter months – has enhanced the Mia Margherita experience.
.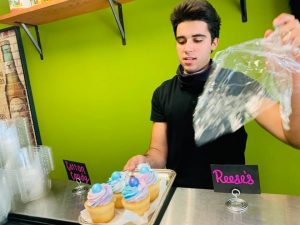 "Opening the market enabled us to have a dedicated area for our ever-growing takeout pickup. This has provided a more convenient area for guests to pick up their food and perhaps shop our wide selection of craft beer, wine and selection of desserts and fresh-baked Bonnie Belle cupcakes. Soon we will be offering fresh hot pizza by the slice in the market as well," he said. "The outdoor dining patio has been a big hit during cooler months and even more so during warmer months. Dining Al Fresco is great. Fresh open-air dining areas are enjoyable for guests to dine or even just enjoy a cocktail on a warm summer day."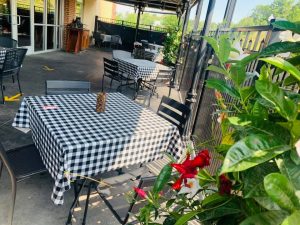 Mia Margherita currently employs about 50 staff members including market attendants, culinarians, pizzaiolos, servers, kitchen/dining room attendants and management staff.
"We are very fortunate to have this dedicated team of professionals to help us continue to build our brand," said Duarte, adding that many have been with the restaurant for several years; some since that 2013 debut.
That dedicated staff, coupled with support from the city of Bridgeport and surrounding communities, has resulted in success.
"Creating the first independent coal-fired pizzeria in West Virginia has been a rewarding challenge that we look forward to building on each and every day," said Duarte.
Mia Margherita has been recognized nationally in the following news articles:
During the COVID-19 pandemic, Mia Margherita has implemented precautions, including one-way entrance/exit and proper table spacing.