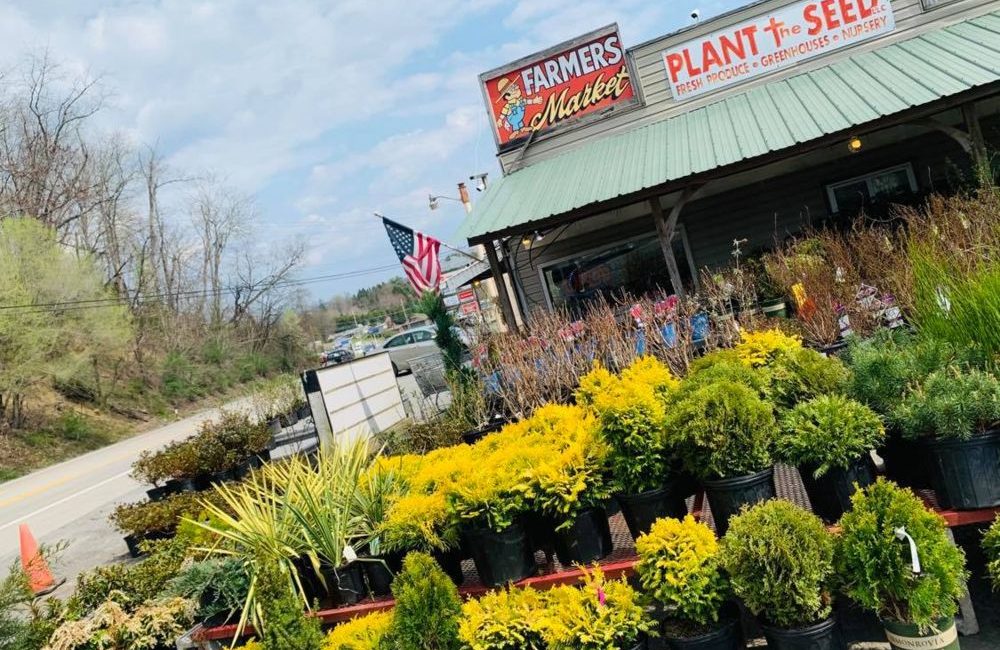 Daffodils and tulips are emerging through the ground and the robins are bobbing along. Yet another sign of spring can be found on West Main Street as "Plant the Seed" has opened for the season.
Since 2011, Roy Jacob has owned the store at the former Village Emporium site.
"We open in the spring, usually close to Easter," said his daughter-in-law Martha Jacob.
Potted flowers will greet customers eager to bring a little bit of spring indoors. Plant the Seed will also be stocked with annuals, perennials, vegetable plants, fruit trees and berry bushes, as well as trees, shrubs and trees for a variety of landscaping needs.
"In the summertime, we'll also sell Ohio River Valley and Amish produce," Jacob said. "We sell for eating and in bulk for canning.
There are many varieties from which to choose.
"We usually have around 20 different peppers and 30 varieties of tomatoes," she said.
Corn, green beans, carrots, lettuce, cabbage and various other produce will be available for purchase, as well as root vegetables like beets, turnips, potatoes, sweet potatoes and onions, to name a few.
"The summer produce all comes from Ohio, West Virginia and in the tri-state area of Maryland and Pennsylvania," Jacob said. "With a very few exceptions, about everything is West Virginia grown or within 50 miles of the state border."
Also processed locally are the jams, jellies, relishes, salsa and honey carried by Plant the Seed.
In addition to serving the immediate area for 10 years, Jacob owns and operates a Plant the Seed store in Weston. It opened its doors in 2001.
"The property in Weston is larger which enables us to carry a bigger volume of things," Martha Jacob said. "But if a customer in one location wants something specific, we often switch out plants and trees and bushes."
For the most part, the stores carry what their local customers need and want.
"There's a demand for different things in different places," Jacob said. "We sell more flowers, ornamental trees and nursery items in Bridgeport and more fruit trees and vegetable plants in Weston."
Some of the store's wholesalers deliver, but often, Plant the Seed runs trucks to pick up items its customers want and need.
In addition to helping customers grow their gardens and spruce up their lawns, Jacob has a signature perk available to all who enter his stores.
"He buys paperback bibles in bulk and at both locations has them on the counter. He gives them away to anyone who wants them," Martha Jacob said.
That act and the name of the store have a common thread.
"It has to do with planting the seed; the word of God," Jacob said. "That's just something he's always done. It's just one of his trademarks."
2001 and 2011 are important years to Roy Jacob. So is 1973.
"That's when a friend of his led him to God," said his daughter-in-law. "He said he's not religious. He just loves the Lord."
Located at 1005 West Main Street in Bridgeport (just below McDonalds), Plant the Seed is currently open 11 a.m. through 5 p.m. Monday through Saturday. Hours will likely be extended.
As summer turns to fall, the store will sell sunflowers, pumpkins, gourds, and other seasonal items and further into the year will sell Christmas trees, wreath sprays and like items. After Christmas, the store will close again until the debut of springtime.