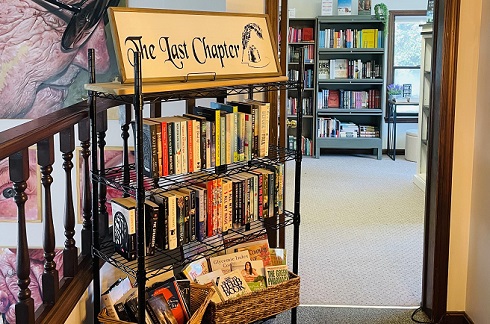 When traveling, Kara and Justin Findley often seek out quaint, independent bookstores, and they decided their hometown needed one too.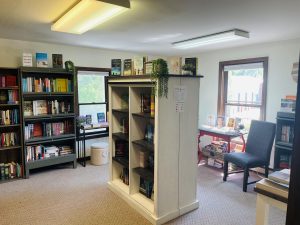 Just opened on the second floor of Market on Main is "The Last Chapter," specializing in new and gently used books in a variety of genres.
"We work with a couple of wholesale companies, and we try to keep popular, current titles," Kara said. "We're also trying to expand with hard-to-find reads, such as classics and first editions."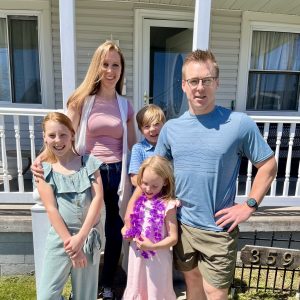 The Last Chapter also features a children's section, another area which the couple plans to elaborate upon.
"I homeschool our kids and want to be able to open up to help other homeschoolers get affordable curriculum, do homeschool swaps and homeschool days when people can bring in their kids to do activities, as well as book readings," Kara said.
The store opened Memorial Day weekend and the interest level was great.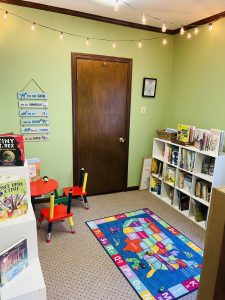 "We had a lot of visitors and sold a lot of books," Kara said. "We sold a pretty good mix of genres, including a lot of sci-fi fiction titles. That is my husband's choice of books, so we laughed that he won the weekend."
Kara, a realtor and transaction assistant with Old Colony Realty, and Justin, an employee of the Federal Aviation Administration, are both 2006 Bridgeport High School graduates.
"Justin was in the Navy, so we lived in California for a few years, and when he was out of the military, we came back here," Kara said.
The Findleys have three children: Layla, Titus and Riley.
Opening a bookstore was actually an idea for the future, when the kids were older, but the opportunity happened to come about.
Kara was shopping at Market on Main and mentioned her business idea. Market on Main Owner Perris Reed said she had some available space and plans were soon in the works.
"It is the cutest little bookstore in probably the biggest room we have upstairs," Reed said. "They have a pretty good selection with a room for children's books and a place they can sit down and read. I think it's cool that people can shop here for books now and I'm hoping to collaborate with her and do some different book clubs and readings for children and other community members."
The Last Chapter is open 11 a.m. to 5 p.m. Wednesday through Friday and 10:30 a.m. to 5 p.m. Saturday.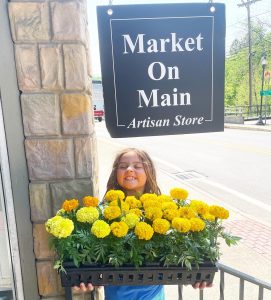 "We also hope to be able to have local author book signings, book clubs, bible studies, etc. and being located at Market on Main means there will be days with live music, food trucks, and ice cream and shopping throughout the summer."
Market on Main Artisan Store is located at 103 West Main Street, Bridgeport. Look for an upcoming story about other new businesses and products available at the boutique.