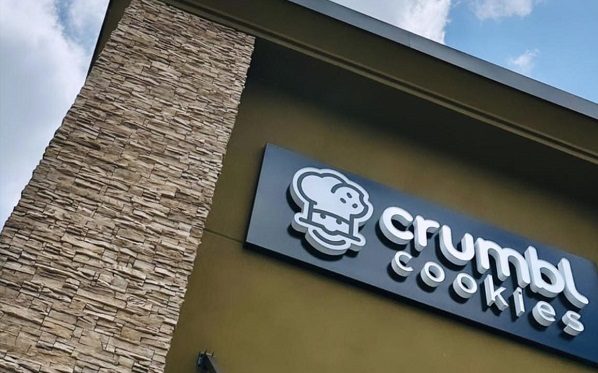 The buildout is complete, and hiring is in process. Within the next couple of weeks, the anticipated opening of Crumbl Cookies on Emily Drive should be open.
"We're still looking at a mid-June opening, but that date is to be confirmed through final approvals and walk-throughs in the next week, hopefully," said Andrea Gwinn, who co-owns the business with her husband Jordan.
The business is in the end cap of the complex which houses Jersey Mikes and Shogun (Japanese Steakhouse).
The franchise – which began in 2017 when Utah cousins Jason McGowan and Sawyer Hemsley started a quest for the perfect chocolate chip cookie – now involves 800-plus bakeries in 49 states. Now, Crumbl features more than 200 popular flavors inspired by desserts of all kinds, from French silk pie to lemon cupcake and Oreo Mallow sandwich cookie. The menu rotates weekly and there are weekly tasting opportunities. Standard flavors – pink sugar cookie and milk chocolate chip – are always available.
The unique recipe and unique pink packaging have both developed a following, including Gwinn family members.
 "We love their cookies and when we travel, we try to find their stores and hit them up," Andrea said.
It was in the spring of 2022 that the Gwinns were inspired to open a Crumbl Cookies bakery in their hometown.
"We were so excited to get a call back from corporate that they were really interested in the area and were ready to establish one here. They said they prefer local people who have a presence in the community," she said.
Gwinn said the products of Crumbl Cookie are gourmet, large and meant to be shared. The store will be open Monday through Saturday.
"We are so excited to share this with our community. This journey has had its share of highs and lows, as does any endeavor that is well worth the effort," Andrea said. "From construction, training at Crumbl headquarters in Utah, maintaining jobs in healthcare, and family balance, we are so grateful for each challenge and the support of others."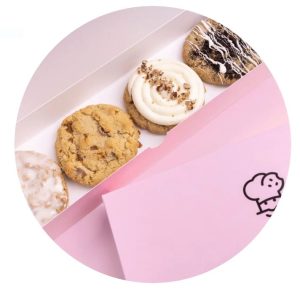 The Gwinns said Crumbl is a family-oriented company whose mission statement is about bringing friends and family together over a box of the best cookies in the world.
"We can't think of a better statement to sum up why Crumbl will be such an exciting asset to the area, Andrea said.
To apply for a position at Crumbl Cookies on Emily Drive, visit the Web site 
HERE
.