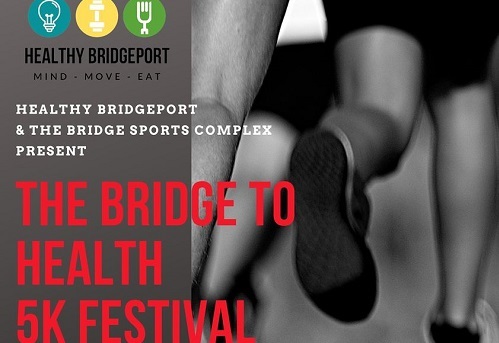 Part of the original Healthy Bridgeport vision and a culmination of The Biggest Loser and 10 Percent Takedown weight loss challenges, The Bridge to Health 5K Festival is set for the evening of Thurs., June 24 at The Bridge Sports Complex.
Area runners and walkers are encouraged to participate.
"When starting out (in January 2021), some of our participants were not even able to walk around the block and are now  going to compete in a 5K, so it's a great way to come together and celebrate what they have accomplished," said Abby Veigel, certified running/fitness coach and team lead for Healthy Bridgeport. "But for everyone, this is a great way to be part of an event that promotes health and wellness."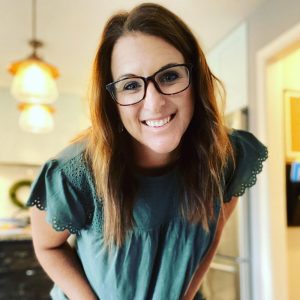 At the conclusion of the 5K – the route which will follow the run/walk trail at The Bridge/Bridgeport Recreation Complex – cash prizes will be awarded to the top three male and female finishers.
The winners of the weight loss competition will then be crowned. There are 115 Bridgeport residents participating in the two contests combined. The three men and three women losing the largest percentage of body fat in The Biggest Loser competition will win cash prizes as follows: 1st place $2,500, 2nd place $2,000 and 3rd place $1,500. Also, all weight loss challenge participants reducing their weight by at least 10 percent will be entered into a drawing, three of them winning $1,000 in cash.
A DJ will be on site delivering celebration music and commentary. A variety of prize drawings will take place. Some area health-related businesses will be represented at the event.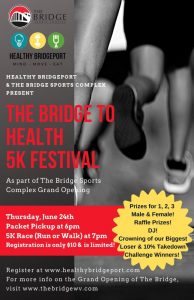 The event and cash prizes are funded through Healthy Bridgeport which resulted from The Health Games sponsored by Healthy Harrison in 2020. Team Bridgeport took first place in the competition, winning $100,000 in cash and health-related incentives.
Monthly, users of the Healthy Bridgeport app win prizes by completing daily fitness goals. The app is available for free download through The App Store. In addition to healthy recipes and fitness tips, the app now also features an 8-Week 5K Training Program for those who would like to build up to running a 5K by June 24. Written by Veigel, the program guides users to add more and more running time to their daily walks.
"You'll start with a five-minute walk followed by a three-minute jog and another five-minute walk then you work your way up," Veigel said.
Participation is limited and expected to sell out quickly. COVID precauctions will be followed. Masks are not mandatory for 5K participants during the race.
T-shirts, available in adult sizes XS through XXL, are available for purchase for $10 each.
On race day, packet pickup will take place between 6-6:45 p.m. below the soccer fields. The race will begin at 7 p.m. with 5K awards to follow at approximately 8 p.m. and Biggest Loser and 10 Percent Takedown challenge winners announced at approximately 8:30 p.m.
The Health Games were sponsored by Healthy Harrison in an effort to reduce obesity among residents and produce a healthier community. Veigel said participants in the Biggest Loser weight loss challenge have lost, on average, 30 pounds each, resulting in immeasurable health benefits.
June 24 was selected for the 5K and related events to coincide with the grand opening weekend of The Bridge (which actually opens to members on June 1). A celebration is scheduled for Fri., June 25 and tours of the facility on Sat., June 26. Details will be released at 
thebridgewv.com
.
"We're celebrating The Bridge grand opening and we'll hopefully partner with them to continue to promote wellness," Veigel said.