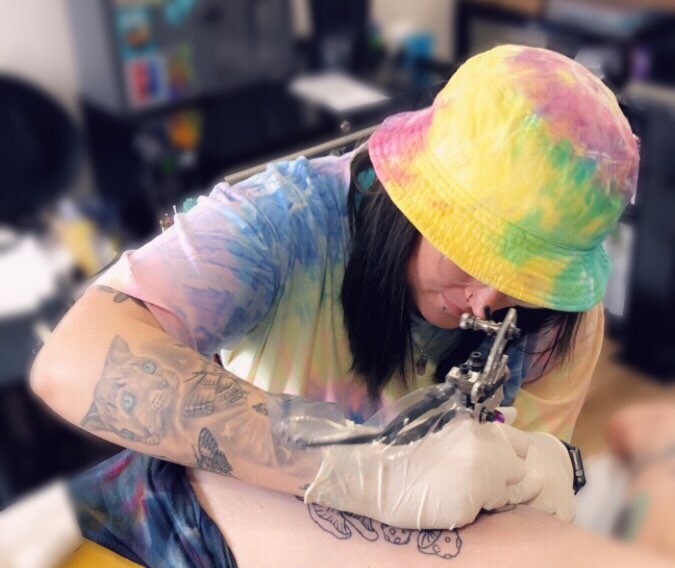 Ali (Lane) McIntire is among newest business owners in Bridgeport. She is the sole proprietor and employee of Ali Kat Tattoo & Piercing Shop on Hill Street.
Although she has had a lifelong interest in art, the North Marion High School graduate said she didn't set out to be a tattoo artist.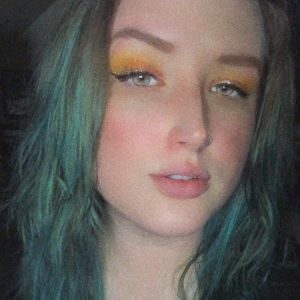 "I wanted to be a doctor of all things," she said. "I took the total opposite direction."
The profession kind of found her.
"When I was 18, I worked at a friend's tattoo shop as a secretary. She asked me to tattoo her. I did and she said it was better than the first 10 she had done," McIntire said. "I started apprenticing after that."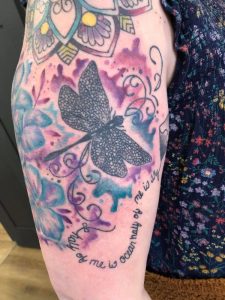 That first tattoo was a ladybug. At her Bridgeport studio, she has designed and applied everything from snakes, flowers and unique designs featuring phrases and names of loved ones. Regardless of what her customers choose, McIntire works to make it a one-of-a-kind artistic expression.
"I'll Google something to give me an idea of what they are expecting, but I draw it differently to it's special to them," she said. "I make it unique to each person as much as I can."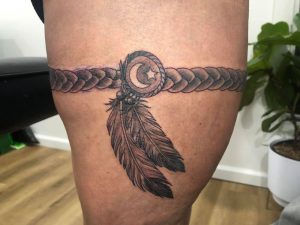 McIntire, who hasn't done any real advertising, is booked months in advance. Some of her customers followed her from Morgantown where she used to work. Word of mouth has led others to seek her artistic services.
A Mannington native, McIntire holds a bachelor's degree in art from Fairmont State University. She utilizes her skills in other artistic areas. She formerly worked as a cake decorator at Food Lion. She also has created handicrafts from art prints and stickers to crochet, macrame and jewelry items. She has sold her artisan wares at craft shows, including the Mannington Octoberfest and on Etsy.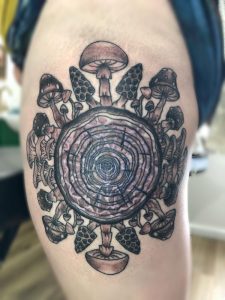 She loves all forms of art, but tattoo artistry is a great fit. She likes the freedom and flexibility, the creativity and, of course, the finished products.
As some tattoos are a work in progress, sessions can last up to five or six hours. Most, however, are much shorter, smaller tattoos being completed in an hour or so.
Ali Kat Tattoo & Piercing Shop is located at 102 Hill Street (off Orchard Street) and is generally open 11 a.m. to 8 p.m. Call 304-694-3867 for more information.