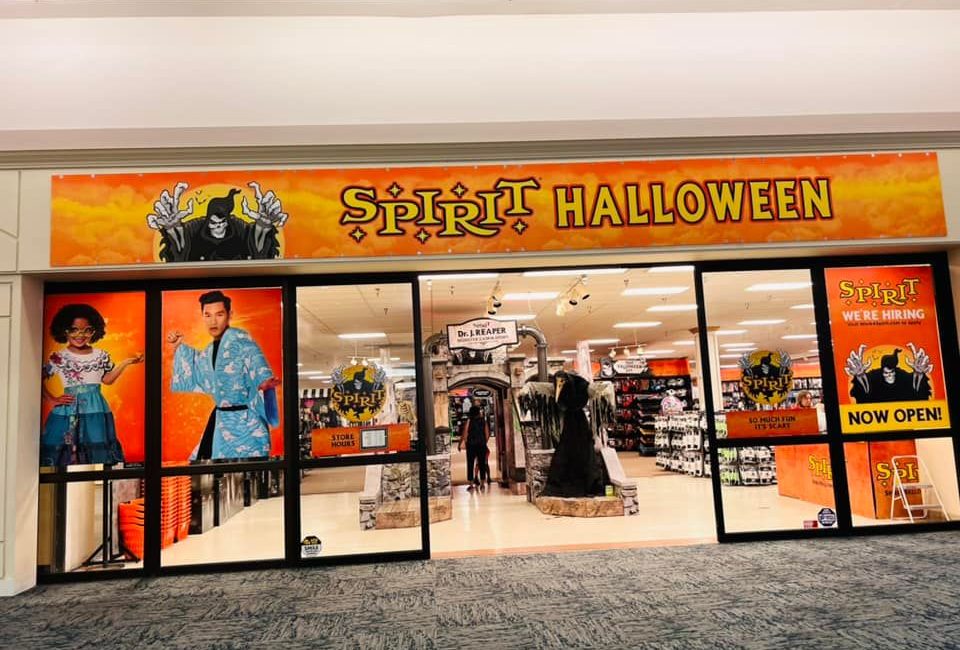 Featuring all things creepy, ghastly, terrifying, and fearsome – as well as whimsical, cute, and funny – Spirit Halloween is open at Meadowbrook Mall. The country's largest Halloween retailer, Spirit Halloween carries about every ensemble imaginable, as well as wigs, accessories, and décor galore.
the store is in a new location this year – next to Marshalls and behind Cinemark, at the former Elder Beerman Home Store. Shoppers should use the mall entrance located next to HD Truck Center. Spirit Halloween opened Aug. 8 and will close at the beginning of November, exact date to be determined.
As always, Spirit Halloween is a welcome short-term addition to the mall, said Marketing Director Joseph Thomas.
"(Spirit Halloween) offers an exciting collection of merchandise to celebrate the Halloween season," Thomas said. "They have costumes, as expected, but also a wide selection of decorations, both large and small, for our Halloween enthusiasts."
The store is even larger this year, Thomas said, featuring a bigger selection of products. Each nook and cranny is filled with animatronics, party supplies, props, accessories and a most massive costume selection – from superheroes and princesses to zombies.
There are also some fun, seasonal attractions within the store, giving 
customers a real feel for the spooky season. This year's theme is based on the "Spirit Halloween Movie" coming to theaters Oct. 11. The movie is about three middle school friends who get locked inside a store on Halloween night and encounter an angry spirit that possesses creepy animatronic characters. It stars Christopher Lloyd as Alec Windsor as a wealthy land developer who mysteriously disappeared on Halloween night.
Store associates said customers enjoy the animated attractions inside the store and a lot of Halloween décor has been purchased already. Though it's early to predict the most popular Halloween costumes for 2022, among those selling quite well already are the girls' witch costumes, clowns, and Sam from "Trick R Treat."
Spirit Halloween offers refunds through Oct. 21 and exchanges through Oct. 27. Items must have receipts and be in salable condition. After Oct. 27, there will be no refunds or exchanges on merchandise.