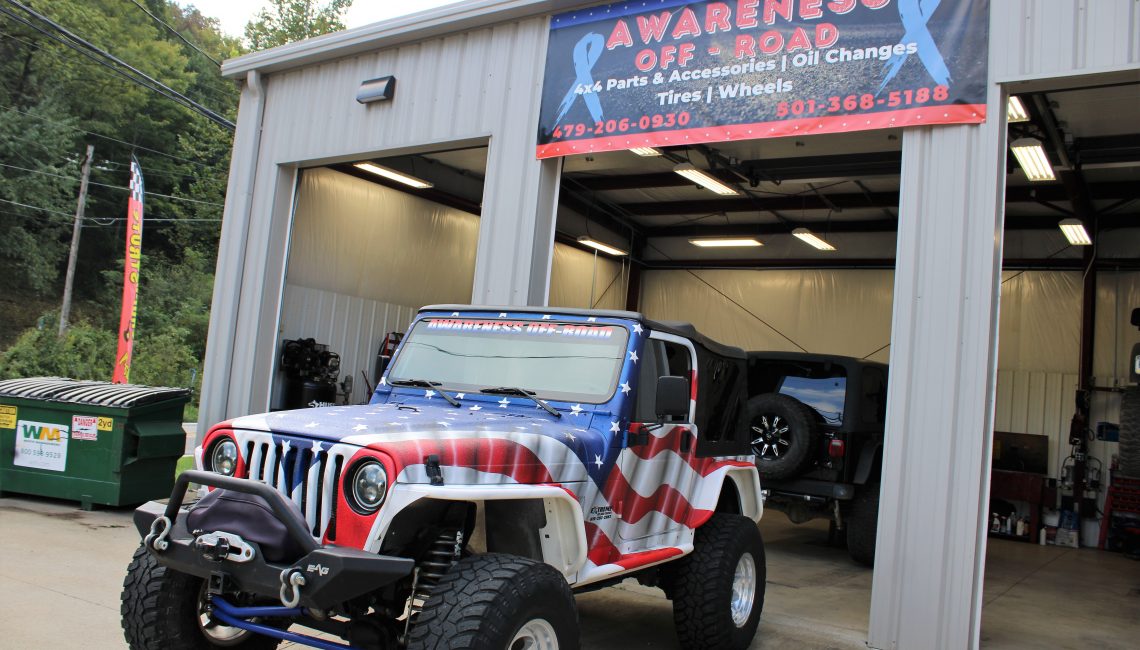 Sandy Rei and Josh Halbert both have a strong military background and have been personally affected by cancer. That's the inspiration behind the name and red, white and blue color scheme of their business, Awareness Off-Road.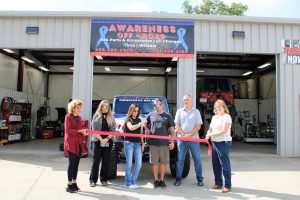 The "Off-Road" part signifies a very long list of services performed at this new business, located ironically on Veterans Memorial Highway.
"We do everything – lifts, tires, rims, brakes, body armor and any kind of mechanical work," Rei said. "We actually just brought in a mechanic from out-of-state who specializes in motor swaps and LS swaps because that's one thing we didn't have."
The business, which opened in May, but held its official ribbon cutting Thursday, also offers 4×4 parts and accessories, oil changes, tires and wheels, as well brakes and AC services – the latter of which has been quite popular in recent weeks.
Awareness Off-Road is the first business venture of Rei and Halbert.
"We both had 20 years in the oil and gas industry and when the industry took a downward turn, we both decided to invest in starting a business we knew about," Rei said.
Awareness Off-Road will annually donate 1 percent of its net proceeds to a local charity or cause.
Thursday's ribbon cutting at 5921 Veterans Memorial Highway, just prior to Oral Lake Road, was facilitated by the Harrison County Chamber of Commerce. Marketing Director Marla Ferree welcomed the new business on behalf of the Chamber.