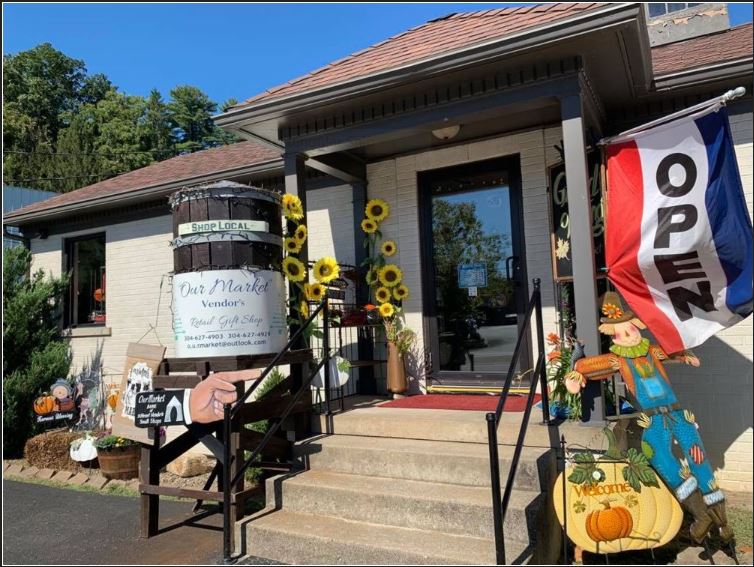 After operating for about 16 months on West Main Street, Our Market Small Shops gift store is closing its doors. Owner Greg Holden said the reason is decreased sales.
"We were down probably 60 percent this Christmas season over last year," he said. "Starting out, we did very well but during recent months, we were down $3,000 or $4,000 over the previous year. I don't know what happened."
The last day of business is Saturday, Jan. 7. Through that day, Our Market will be offering 40 percent off some merchandise, particularly holiday items. The remaining inventory will be sold through Holden's other businesses featured at local fairs and festivals.
Holden said his other businesses, which also include a traveling rock climbing wall, may have played a role in the decline of business at Our Market because store hours had to be altered to operate them.
Though doors close Jan. 7, Our Market will occupy 406 West Main Street, beside Big Daddy's Furniture and in the same building as Whispering Winds Naturals, through Jan. 15.
"If someone wants (to buy) something, we can meet them there," Holden said.
Our Market carries lawn and house décor, soy candles, incense, scientific toys and craft sets, jewelry, pocketknives, stuffed animals, tie-dye apparel, knickknacks, and other novelties.
Holden said he will keep his eyes open for another potential location, but he might just consider opportunities for area "pop-up shops." He said Our Market wasn't a long-term commitment and he will be keeping up his other businesses.
Hours through Saturday, Jan. 7 are 11 a.m. through 5 p.m.