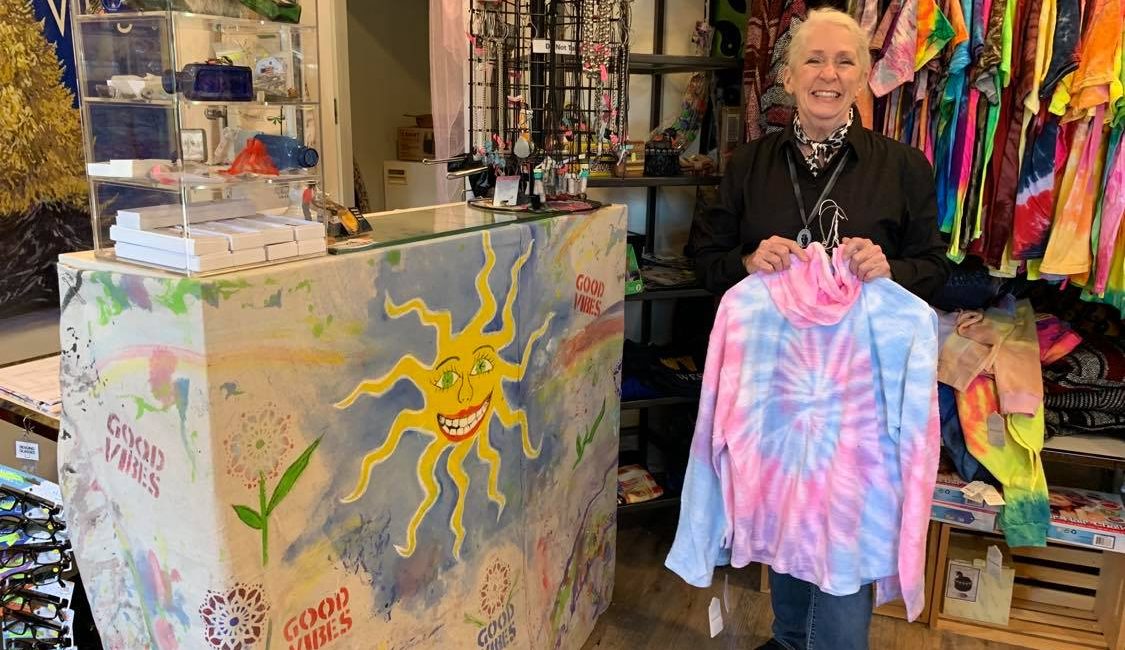 For years Greg Holden and Susie Messenger took their artisan wares on the road, setting up at fairs and festivals. Two years ago, they established a business in Shinnston, where they sold their items and the items of other vendors. As fairs and festivals shut down over the past year and a half, there was even bigger interest in their items.
Now, they have taken the next step – expanding their inventory and relocating to Bridgeport.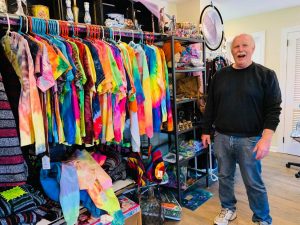 "We've grown to be more of a gift shop," said Holden, owner of Our Market, which opened this week at 406 West Main Street.
One section of his inventory features his own work: Tie-dyed T-shirts, sweatshirts, and Baja hoodies. Messenger's display of hand-made beaded and gemstone jewelry is also included as are her holiday ornaments. Soon, she will be adding many more items.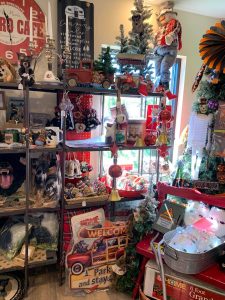 "I do the 'Christmas Village,'" she said. "As soon as Halloween is over, this place will be packed with Christmas items."
Soy candles in various scents, incense, honey, and hand-made placements are also available. Additional artisans, who are still busy with Farmers Markets season, will soon utilize Our Market to sell their specialty items.
Scientific toys and craft sets – from dinosaur egg excavating to crystal growing kits – are also available, a take-off on Holden's portable gem mine, which he has featured at area fairs and festivals for 14 years.
"The tower is out front and hooks up to a sluice with running water and the kids just pan and sift," Messenger said.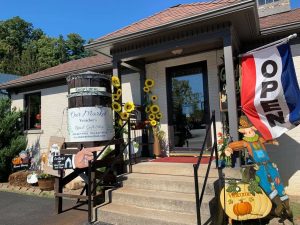 The gem mine is not currently set up, but Holden hopes to eventually feature it for special occasions.
He supplements vendor items with lawn flags and décor, knives, knickknacks and various other items he feels are a good fit for his store. Some, like plush black bears and Appalachian-style mugs, tie into West Virginia heritage.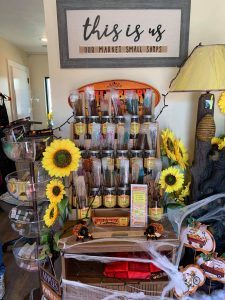 Holden and Messenger are both West Virginia natives and residents/former residents of Bridgeport.
Located beside Big Daddy's and in the same building as Whispering Winds Naturals, Our Market is open 10 a.m. through 6 p.m. Tuesday through Saturday.