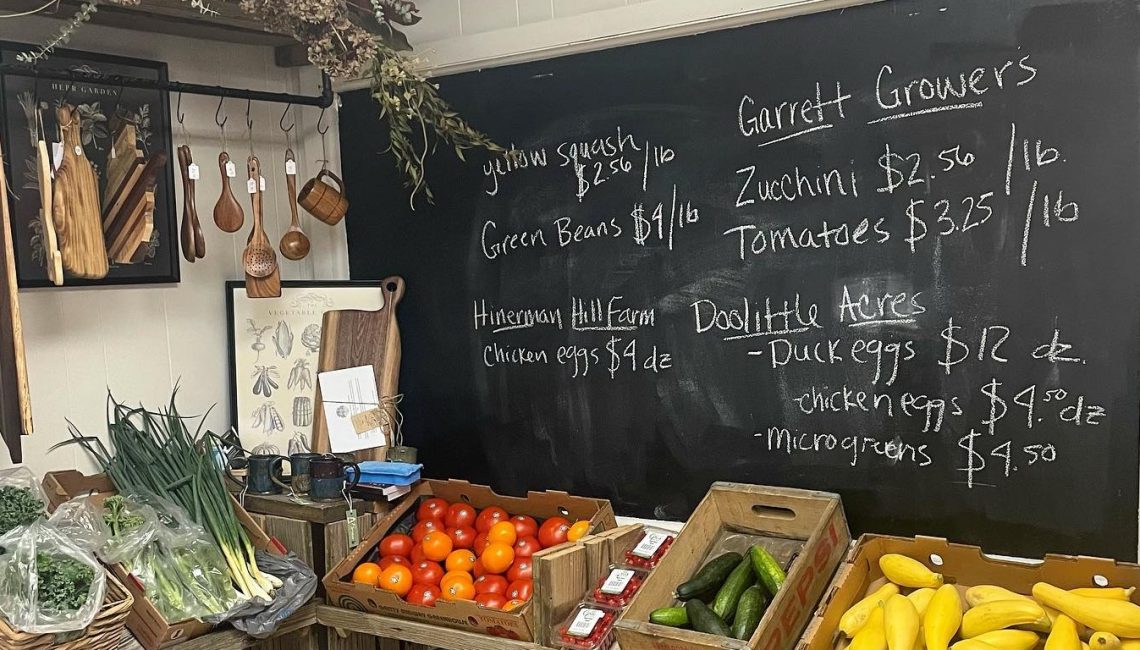 Nature's Apothecary Organic and Local Grocery has been part of the Market on Main vision since it opened its doors in February. Owner Perris Reed is pleased with how the concept has been developed and continues to grow.
The farmers' market-style grocery features everything from local produce and grass-fed beef to shelf-stable products and much more. Also offered are ready-made grab-and-go meals like lamb meatballs and ginger sticky rice and brisket, roasted organic carrots, fried brown rice, and quinoa.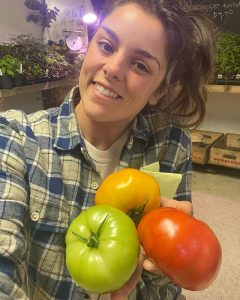 The focus, Reed said, is local, safe, organic foods
"Whatever you get here, it will never be with meat that's been raised with antibiotics or vegetables that come out of a bag with preservatives," she said.
Produce now available includes tomatoes, peaches, eggplant peppers, potatoes, acorn and spaghetti squash, and pumpkins.
"And we have a freezer full of locally sourced meat including lamb, chicken, pork, and grass-fed beef," Reed said.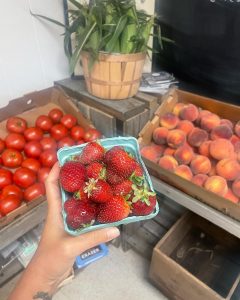 Shelf-stable products include apple butter, candied jalapeno relishes, dressings, honey, maple syrup, granola, flour, and beans.
"We recently added Dickenson Salt. A lot of people had been asking for it," Reed said. "And we have some dairy cheeses including goat cheese."
The goal, she said, is to create a store where people can come get their meat, vegetables, and staples.
Nature's Apothecary is in the process of registering to accept SNAP.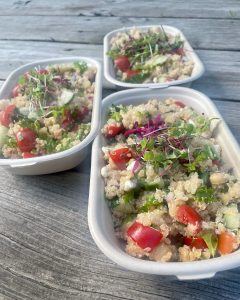 "It's important to me to pursue that. It would be wonderful to accept SNAP. And the WV Food and Farm Coalition Program has a SNAP Stretch so if someone spends $20 on meat on a SNAP card, the coalition will match that amount to spend on produce," Reed said.
She said she is also mindful of prices, keeping items affordable.
It is possible that in the future, Reed may add a kitchen and offering farm-to-table breakfast and lunch. It's all a process and so far, she is pleased with the progress.
Now sole owner of Market on Main, she also continues to feature artisan products, from candles, soaps, stained glass, hand-crafted wooden furniture, watercolor and oil paintings, new and vintage clothing, pottery, jewelry and so much more.
"We have about 45 vendors now, from all over West Virginia," Reed said.
Among newer vendors is Loop Creative pottery, crafting not only mugs and bowls, but also bird feeders, olive oil pourers, honey pots, and more. Also new to Market on Main is Hill and Holler, featuring medicinal herbal lotions and salves, loose-leaf teas, and lip balms.
Market on Main is located at 103 West Main Street, Bridgeport.
Coming this week is another Market on Main story, featuring upcoming classes and a Halloween event for little ones.