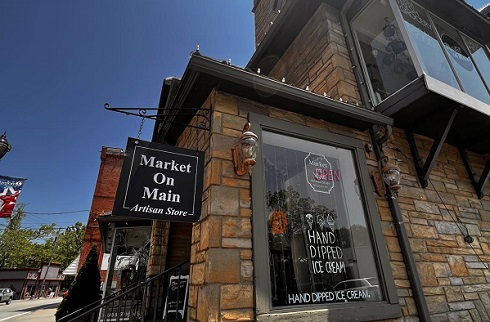 Through her business, Market on Main, Perris Reed has met talented, innovative people. The result has led to a community of entrepreneurs, collectively offering unique products and services.
The rooms in the prior church building have filled up with businesses ranging from book and record shops to retailers of apparel, fibers, and plants.
"I've said from the beginning that we have plenty of room for multiple businesses to thrive," Reed said. "We're getting to that place where everything is coming together, all the upstairs subleases have fallen into place."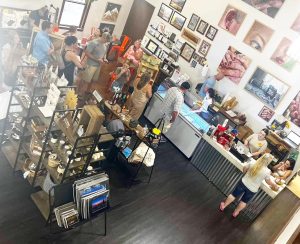 The main floor features the works of 50-plus vendors from throughout West Virginia, specializing in everything from macrame and pottery to woodwork and skincare lines.
Reed's own passion project – Nature's Apothecary Organic & Local Grocery – has also expanded, now featuring a wider variety of produce, eggs, meats, breads, and more.
"We have hard-working, wonderful people to work with. All our farmers and makers are so great about sharing with us what they do, and they invite us to watch them tap maple trees, make honey, etc. It's so educational to get to learn how people do these things first-hand," Reed said.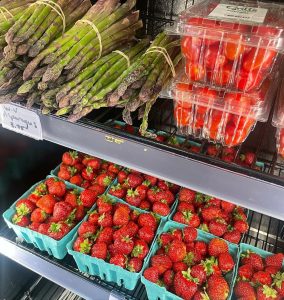 Nature's Apothecary sells chicken and duck eggs from a handful of different farmers, multiple bakers of breads, Shipley's Farm grass-fed beef, chicken, and pork products, as well as Pennsylvania-raised goat and lamb.
"We have a good selection of meat and I do as much homework as I can, reaching out and getting to know farmers and learning how they raise their animals and grow their crops, so we can bring the safest possible products to our customers," Reed said. "Industrial agriculture is taking over, and it hasn't served us well, containing antibiotics and hormones. Our biggest goal is to bring in food that hasn't been messed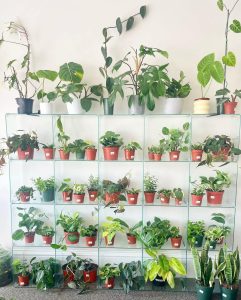 with. Our farmers practice sustainable agriculture. They know how to farm in a way that is sustainable, and everything works together, leaving the land better than it was before instead of depleting it of all its nutrients."
Market on Main also now includes a commercial kitchen, so the business can offer grab-and-go lunches and other prepared foods made with the same quality products on its shelves.
Finally, the business now sells hand-dipped ice cream, another wholesome product.
"We carry Millie's hand-crafted ice cream out of Pennsylvania," Reed said. "It's a former fine dining chef who started making hand-crafted ice cream with his wife. He works with Pennsylvania dairy farms, all who use grass-grazed dairy cows."
In addition to classic chocolate and vanilla, the store sells vegan and gluten-free flavors, as well as cookies and cream, Reed's favorite – nutty pistachio – and other flavors. Toppings include sprinkles J.Q. Dickinson's organic caramel sauces, granola, and peanut brittle.
Reed said she is in the process of being SNAP certified through the Food and Farm Coalition.
Also located on the main floor of Market on Main is Eighteenth Avenue, owned by Samantha Hall. Read about that business 
HERE
.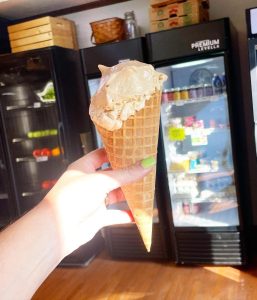 Upstairs tenants include The Last Chapter Bookstore (story 
HERE
), Roundabout Records (story 
HERE
), The Yarny, Ivy Layne Plant Co., and LoCasto Piano and Instrument Lessons.
The Yarny is owned by Danielle Barnett, who in addition to crafting crocheted stuffed animals, also sells a variety of yarns. It is likely that classes will be offered later. Ivy Layne Plant Co. occupies space at the top of the stairs "where all the beautiful light comes in," Reed said. The shop offers a nice selection of houseplants. Fred and Deann LoCasto offer guitar and piano lessons for both children and adults.