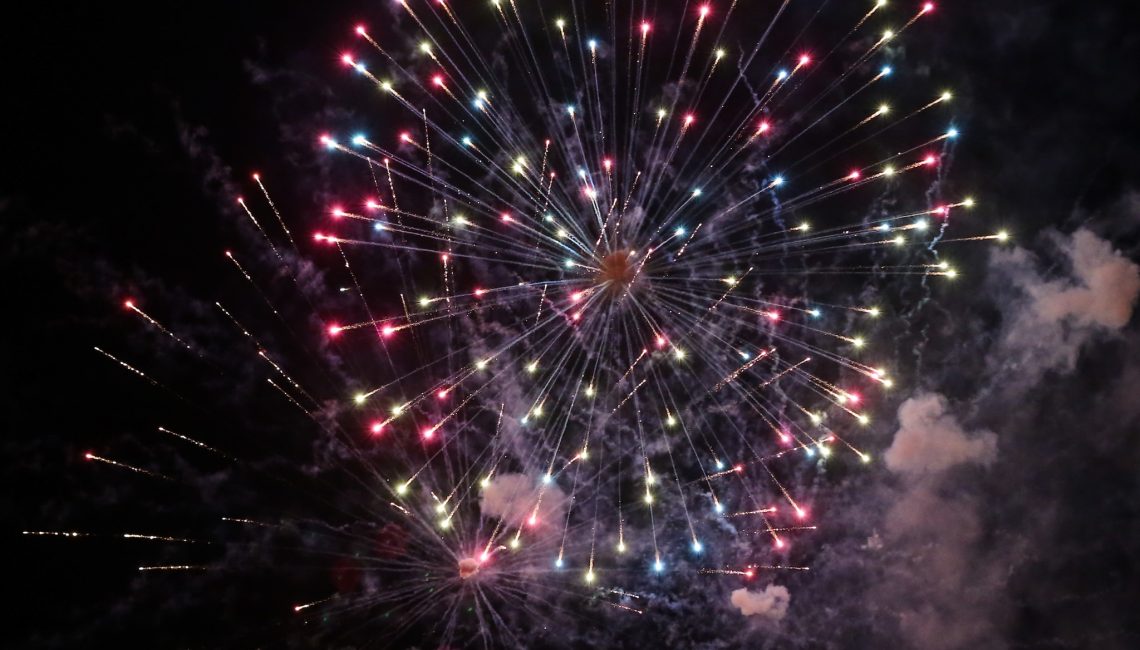 Organizers of the July 3 "Jenkins Subaru Fireworks on the Hill" say the show will be worth your while. Beginning at approximately 9:45 p.m., the display will be packed with colorful action, thanks to sponsors who have stepped up to make this comeback event a great one.
The fireworks display – to take place at the top of Bridgeport Hill – is presented by the Greater Bridgeport Convention & Visitors Bureau with Jenkins Subaru serving as title sponsor and WDTV as media sponsor. Other sponsors include Fazalare Engineering, Energy Transportation, LLC, North Central West Virginia Airport, Harrison County EMS, Northwestern Mutual, Bridgeport Express Care, Rejuvenation Med Spa, North Central Building Solutions, About You Monograms, and Central Supply Company.
The display – which organizers say is the largest one in the area – can be viewed from the parking lots of Home Depot, Goodwill, Gabriel's, Eastpointe and NewPointe shopping plazas.
"The residents of North Central West Virginia love this event," said Sam Olivio, account executive with WDTV News Channel 5 "Families start coming out around 5 p.m. to tailgate – setting up their chairs, blankets, and grills. The parking lot starts filling up around 6 p.m. and the kids have a blast."
WDTV sponsored the event which ran 2014 through 2019, then came to a halt the first year of the COVID pandemic.
"Now, Bridgeport CVB – with the help of local businesses – is trying to bring it back to life and we hope to continue it," Olivio said.
But families gathering on Bridgeport Hill to watch fireworks dates back much further.
"The event was known in North Central West Virginia for 40 years when Hills Department Store was still in business," Olivio said.
Greater Bridgeport CVB Executive Director Cassie Busdeker said the CVB is happy to bring back the holiday event.
"I have such fond memories of spending time watching the fireworks growing up. We are so excited to be able to bring back this family tradition," she said.
As they have in the past, Bridgeport and Clarksburg police and fire departments will provide traffic assistance and be on hand for any situations that may arise.
 Editor's Note: File fireworks photos are by Joe Larocca.