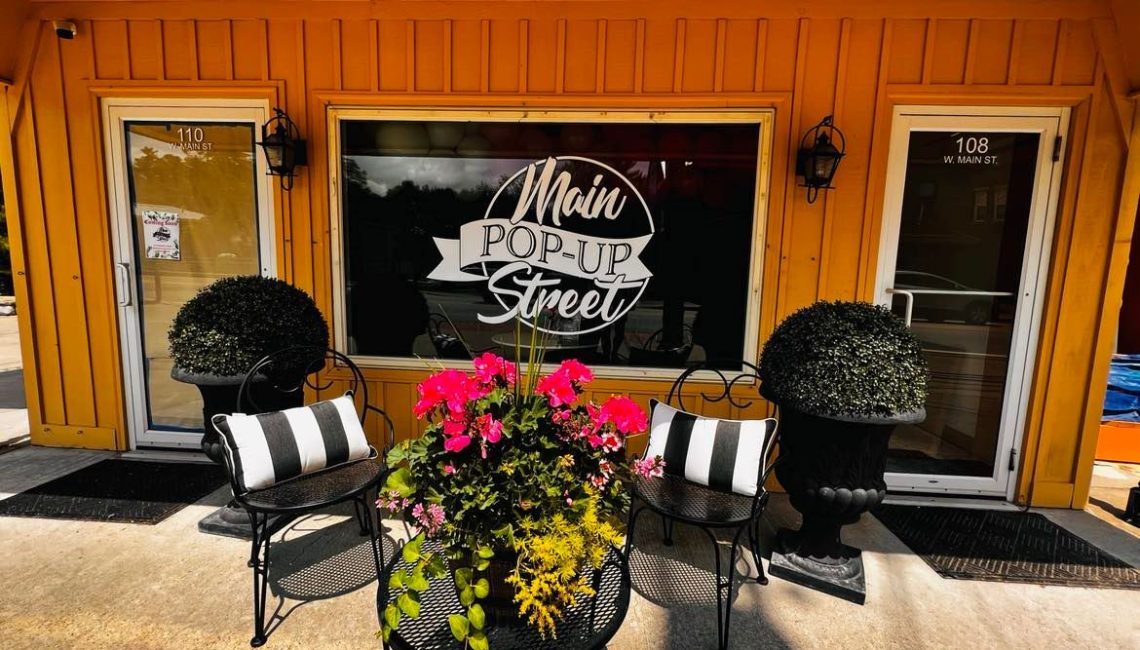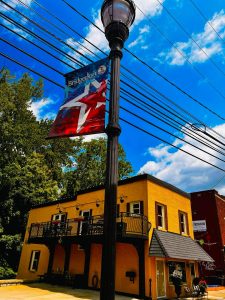 When Lisa Lang moved her About You Monogram business out of 110 West Main Street, she was already thinking about a new purpose for the building. She and husband Mayor Andy Lang had no intentions to sell it.  Not only is it a great location, but the building had been painted, renovated and furnished outside to resemble the home of Lisa's grandfather in San Giovanni in Fiore, Italy.
The couple has decided to utilize the main floor of the building as a pop-up shop, appropriately called Main Street Pop-Up.
"It's just a space for people to test out a product or service and we already have a few people lined up to use it," Lisa Lang said. "We want to give entrepreneurs the opportunity to get out and test what they're doing."
When she and Andy graduated college and went into the oil and gas industry, such an opportunity was extended to them and now that they're able to be on the other end, they wanted to pass that opportunity on.
There will be no rent, but anyone using the facility will be charged a cleaning fee. The space is not equipped with a full kitchen, but there is a refrigerator, sink, countertop and café tables and chairs.
Although the space has been transformed for its new purpose, Lang said the pop-up businesses will not be featured until likely August.
Relocating About You Monograms to the building located at 106 East Main Street has proven to be a good move.
The business started in 2016, focusing on custom embroidery. The inspiration, Lang said, was to provide a service for businesses and organizations to customize hats, T-shirts or other apparel/gear without having to order in bulk. That aspect of the business was well received, and the embroidery service has been utilized to customize a variety of items. In addition, inventory – from jewelry and clothing to kitchen, baby, WVU and seasonal items – has continued to expand.
Lang attends market a couple times each year to discover unique finds to feature at her store, which is open 10 a.m. through 5 p.m. Tuesday through Thursday and 10 a.m. through 4 p.m. Friday.