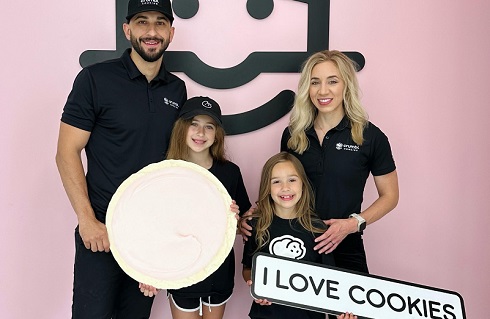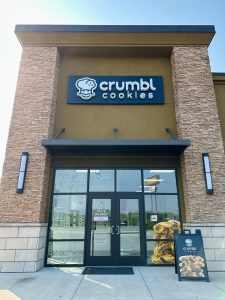 Starting Friday, June 23, locals can have the Crumbl Cookies experience.
After a soft opening today, the store at 268 Emily Drive opens its doors at 8 a.m. Friday. The menu for grand opening week will feature Chocolate Cookies & Cream, Red Velvet Cupcake, Waffle, Fried ice Cream, Classic Pink Sugar, and the one that started it all – Milk Chocolate Chip.
Customers can order in person during the first five business days of Grand Opening Week. Curbside pickup, delivery, catering, and nationwide shipping will be available through the Crumbl App and at crumblcookies.com starting Wed., June 28. The app also offers a collection of loyalty crumbs to earn free cookies, the new Cookie Journal to rate and track cookies, and the mystery cookie available at each location.
Located in the same plaza as Shogun and Jersey Mikes, the Clarksburg store is owned by Jordan and Andrea Gwinn. They and their two daughters reside in Bridgeport. The family discovered Crumbl Cookies during vacation travels.
"We have been Crumbl fans for years. When traveling, we would seek out opportunities to try the weekly rotating menu at various Crumbl locations along the way," Andrea said. "We quickly jumped at the opportunity to bring this amazing brand to our hometown. We are excited to finally open our doors and share the Crumbl experience with our home state."
The Gwinns announced in January that they would be opening the local store. Since then, the storefront has been remodeled and perfected to provide the best experience for customers.
"We love this community. As local business owners, we are looking forward to sharing delicious cookies with our neighbors," Gwinn said.
Each week, six flavors will be available for tasting and purchasing. Milk Chocolate Chip and Pink Sugar Cookie are standards, but the other flavors are available on a rotating basis.
Crumbl Cookies social media accounts unveil the upcoming week's menu each Sunday at 6 p.m.