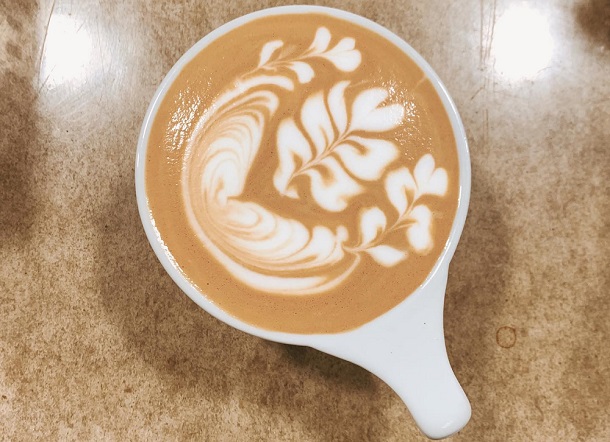 Koin Coffee and Crepes is now Koin Coffee Roasters and is in a new city location. Former on State Street, the new business is at 406 West Main Street, between Big Daddy's Furniture and Carder Motors. They will share a building with Whispering Winds Natural.
.
"We've seen places close and we're super happy to be able to move and expand," said Rya Hulmes, manager and operator. "Everything is properly spaced at our new location during the pandemic as we try to accommodate our customers with the changes that seem to come almost daily."
The State Street Plaza  location, which opened in spring of 2019, has closed and the new location has yet to open.  Visit the store's social media platforms for updates.
The move to Main Street is beneficial in more ways than one.
"We wanted to have a place with more traffic, a little more square footage to allow for things like square footage. The main thing was to be able to put our roaster in the shop," said Hulmes. "To put the roaster in the shop seals the deal for us."
Previously, the roaster was kept off site. Although Hulmes and customers were pleased with quality of the coffee, having it on site makes things easier and does even more.
"For a micro roaster like us, it's super important. It makes for a lot better for the experience," said Hulmes. "You want people to see it and learn about it and it makes the experience a lot cooler."
H
"People can expect the same good quality coffee," said Hulmes. "They can also expect excellent pastries and baked goods."
Jonathan Gladysz is the owner. He is a 2011 Robert C. Byrd High School graduate.
Editor's Note: Photos courtesy of the business Facebook page. Middle photo is of Ryan Hulmes.