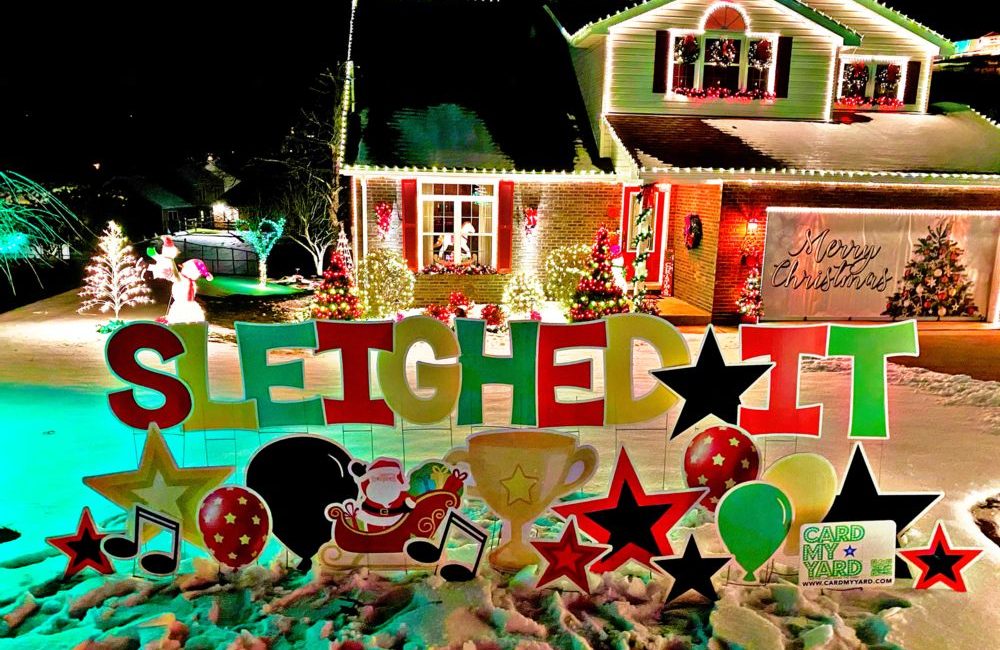 Wow, Bridgeport! You have shown your true colors; Christmas colors, that is.
Nearly 100 families have contacted the Greater Bridgeport Convention & Visitors Bureau, indicating that their homes will be lit up in holiday style by tonight. In many cases, those families represent their residential streets featuring several homes adorned in lights and other uplifting holiday decos.
It's all part of Bridgeport's first Light Up Our City, a new component of the ever-popular Light Up Night.
After tonight's Light Up Night Live drive-thru, which takes place between 6:30 and 7:30 p.m., 
members of the public are invited to drive through the city, taking in the residential lights. For those who use Google maps, they can plan their route 
WITH THIS LINK or download a printable version HERE.
You can also print a list of participating addresses 
HERE
.
At tonight's Light Up Night Drive-Thru, a print version of the map will be distributed and during the days to follow, they will be available at the Benedum Civic Center on West Main Street or via download here on Connect-Bridgeport.
As residents drive the residential route, they will no doubt encounter plenty of other lit-up houses and streets. Also to be seen is a series of holiday messages, courtesy of Bridgeport Card My Yard. There will also be placed random letters – 10 of them, in fact – which after being collected can be rearranged to form a holiday-related word. The letters will remain in place through Sunday, giving families plenty of time to drive the route and solve the puzzle.
Those who solve it and send the word to 
Bridgeport@
Cardmyyard.com
 will receive a $10 discount on a Card My Yard message and one winner, chosen by random, will receive a free Card My Yard holiday message.
Also associated with Light Up Our City is the "Sleighed It Award," bestowed weekly to a street with true Christmas spirit. The "Sleighed It" message will be displayed in a yard along that street. Receiving the first award is Sherwood Road. One street will be awarded each Thursday, through Christmas Eve.
Though Light Up Our City kicks off in conjunction with Light Up Night, it remains a fun option for families to enjoy throughout the holiday season. It is hoped that more and more families will get on board, decorating their homes.
Read details about Light Up Night Live and how you can take in the sights and sounds 
HERE
.
Read about traffic patterns and anticipated delays 
HERE
.
See a sampling of Bridgeport homes participating in Light Up Our City below!
Send photos of your home decked out in holiday style to julie@connect-bridgeport.com.