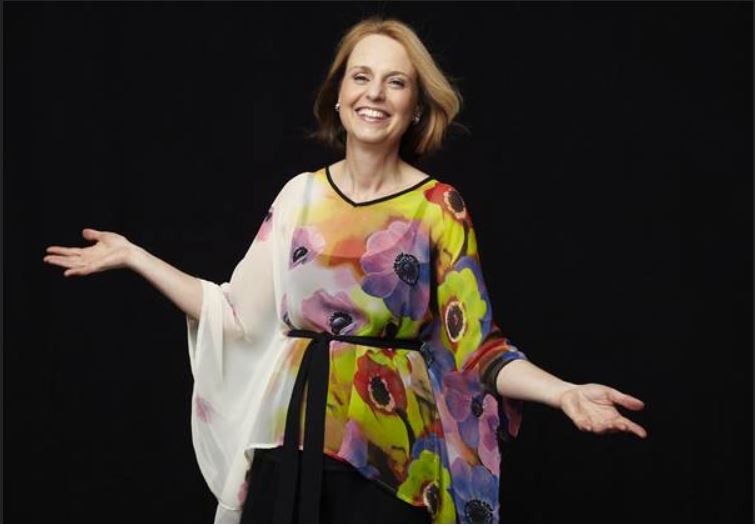 In an effort to establish a statewide advocacy for jazz, the West Virginia Jazz Society has along the way created an advocacy for the Mountain State and what it has to offer.
"I don't know how it started happening, but artists began spending some spare time exploring and little by little, I started getting feedback and it was really positive," said Eric Spelsberg, president of the WV Jazz Society.
Monika Herzig, Kip Williams and Sharón Clark are among several artists who have not only played local events, but spent time before and afterwards enjoying scenery, venues and specialties that are signature West Virginia.
North Central West Virginia is essential, Herzig said, in connecting tours from the East Coast to the Midwest.
"Without the stops in Bridgeport, we would be stranded without an opportunity for a long stretch," said Herzig, who has been visiting the area several times per year over the past five years.
Once establishing performances in the Mountain State, she found out how much she liked it.
"When I did the first Christmas Stroll in 2013, my husband also performed on guitar and we brought our children, then 12 and 14 years old.
We added on a skiing vacation at Snowshoe Mountain and spent Christmas there together," she said. "It was very special in this gorgeous place of nature and the silence of the airwaves."
In fact, the German-born pianist, currently a faculty member at Indiana University, enjoyed it so much that she came back for the following holiday jazz stroll by herself and spent another week at Snowshoe working on her book, "Experiencing Chick Corea," taking ski breaks in between.
Closer to home, Herzig took a liking to Mia Margherita in Bridgeport and other local eateries.
"She loved the independent restaurants and their good Italian foods," Spelsberg said. "She got to hear Davin
Seamon and The New Relics play at Mia's and she was impressed with that, too."
Based out of Richmond, Va., Kip Williams' first performance in West Virginia was at Snowshoe Mountain. While in the state, he reached out to the West Virginia Jazz Society expressing interest to play at Stonewall Resort.
"We got a call out of the blue. He came over and we got to know him a little bit and booked him," Spelsberg said. "The second time, he brought his wife and they have done several different things locally, visiting wineries, driving across the mountains and stopping at the Greenbrier."
A subsequent visit allowed for time to be spent at the Trans-Allegheny Lunatic Asylum in Weston and Mark Cappellini's drum studio in Morgantown.
From the Washington, DC area, vocalist Sharón Clark performed a custom tribute to jazz legend Nat King Cole at Clarksburg's Robinson Grand Performing Arts Center in October. The performance was part of The Pink Ribbon Concert Series in support of Breast Cancer Awareness Month.
"She drove over and was wowed by the beautiful fall trip – all the peak colors in the mountains," Spelsberg said. "We went to the Wonder Bar that night and she told me: 'You don't know what you have here.'"
While rehearsing for the show, Clark commented that she believed the venue would be ideal for a performance by the Smithsonian Jazz Masterworks Orchestra and that a sellout crowd would likely result.
Spelsberg subsequently heard from a representative of the orchestra who indicated interest in playing the local venue.
"One of the first things the guy said was that they had built a wonderful jazz audience and he didn't even know about this place in West Virginia," Spelsberg said. "Sharón Clark was our ambassador. When she played the Robinson Grand, she posted a photo on her Facebook page and it was seen by thousands all over the world. She plays all over – including southeast Asia, Africa and Russia."
Spelsberg has worked with Wingate by Wyndham Hotel at Charles Pointe to develop artist trade deals.
"Word gets around and sometimes artists stay here even if they aren't playing here," he said.
As many have come to realize, the Bridgeport/Clarksburg area is a North Central West Virginia hub, with many regional attractions and venues doable via day trip.