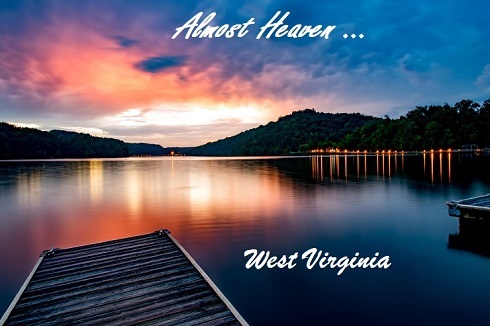 Whether your vacation plans got hijacked or you're just looking for some adventure and recreation, several West Virginia state parks are just a day trip away from our beautiful city of Bridgeport.
.
About 30 miles east and accessible via Routes 50 and 119, Tygart Lake State Park not only features boating and fishing on a 1,750-acre lake, hiking and biking trails, but also a beach. Pontoon and fishing boats – as well as kayaks for the beach area – can be rented on site.
Or load up the bicycles and/or running shoes and hit the trails. The newest of five – named The School Bus Trail – was recently built. Check it out and see what that's about. If activity isn't your thing, relax with a good book and take in mountain views or visit the Tygart River Dam and learn of its rich history.
Less than 10 miles from Tygart Lake is Valley Falls State Park in Fairmont, another ideal day trip for both adventurists and seekers of scenic views. The main attraction of the former lumber and gristmill community
is the picturesque waterfalls, offering eye-popping beauty and an amazing photo backdrop. But there is much more to see along the one-mile Valley Falls Trail and four-mile Valley Falls-Rocky-Rhododendron Loop Trail, all offering views of the emerald pools and lagoons.
Just about 30 miles south on I-79, then a hop, skip and jump via I-19 is Stonewall Jackson Lake State Park. Named for Clarksburg's Confederate General Stonewall Jackson himself, the massive lake draws anglers in pursuit of bass, channel catfish, crappie, perch and musky.
Rentals of boats, kayaks and canoes are available at Stonewall Resort, as are bicycles and the popular Segways to ride on plenty of paved roadways and walkways. Hikers can venture out on the Lakeside Nature Trail The Pines and Hevener's Orchard Trail, among others. Lakeside fireworks are scheduled for July 4, Sept. 6 and Sept. 12. Check with Stonewall Resort on details 
HERE

Slightly closer to the Port is Watters Smith State Park, open late-April to October and boasting 532 acres of parkland, ideal for hiking, biking, picnicking, bird watching and even horseback riding. Geocaching is among other amenities of the park, named for pioneer Watters Smith who settled during the late-18th century in the area, then inside Virginia state limits, but now in Harrison County, WV. To get to Watters Smith State Park, travel south on I-79, then exit to WV-270/Lost Creek and follow Lost Creek/Duck Creek roads to your destination.
About an hour west on Route 50, year-round adventure seekers can visit North Bend State Park near Cairo. The park was named after the horseshoe curve of the North Fork of the Hughes River, on which fishermen can do their thing. The park offers boating, massive hiking opportunities along 26 miles of trails.
Bikers can access the 72-mile North Bend Rail Trail or explore 20 miles of single-track trails inside the park. Unique activities include yoga, nature interpretation, as well as instructional programs on backpacking canoeing, kayaking and geocaching through the North Bends Quest program. Visit the park's Web site here for details 
HERE
.
Interested in some side attractions?
Stop by the International Mother's Day Shrine, Anna Jarvis Birthplace Museum and National Cemetery, all in or near Grafton; Veterans Memorial Park , the Robinson Grand Performing Arts Center and outdoor Amphitheater in Clarksburg; the Trans-Allegheny Lunatic Asylum, Lambert's Vintage Wines, WVU Jackson's Mill and Museum of American Glass in Weston; the Simpson Creek Covered Bridge and state-of-the art Bridgeport Recreation Complex right here in Bridgeport and, of course, our unique restaurants and dining opportunities – from an upscale Italian dining experience to relaxed outdoor traffic watching while enjoying coffee and dessert. Access a complete Bridgeport dining guide 
HERE
, shopping opportunities – quaint downtown shops and those at Meadowbrook Mall – 
HERE
. To create your base point, check out our hotels, all near shopping and restaurants 
HERE
.
Before leaving the city, wrap up your easy, breezy North Central WV vacay by stocking up on locally- raised foods and handcrafted treasures at Bridgeport Farmers Market, held 10 a.m.-2 p.m. Sundays and featuring live music and made-to-order brunch. Visit the Bridgeport Farmers Market Web site 
HERE
.
Editor's Note Photos are courtesy of West Virginia Tourism and West Virginia State Parks.