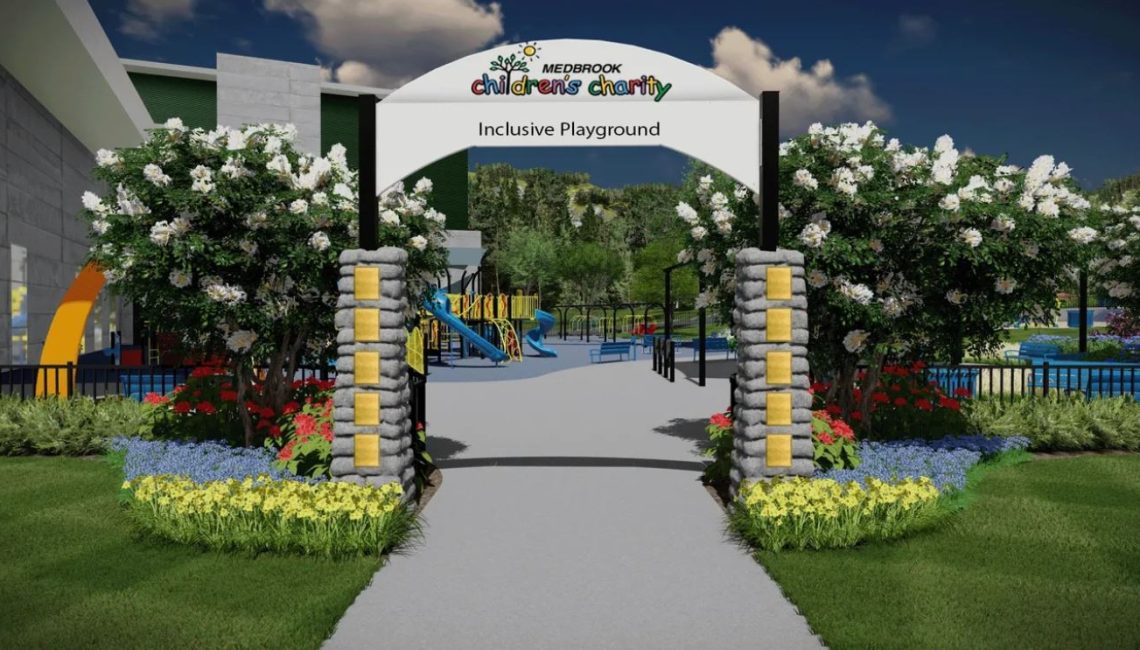 The Medbrook Children's Charity Inclusive Playground is well on its way to becoming reality.
"Between cash in the bank and firm commitments, over $700,000 has been raised and we feel the project total is about $1 million," said Mayor Andy Lang of Friends of Bridgeport Recreation. "We're looking to raise another $300,000 and we will break ground as soon as the playground is funded. We have the design, the equipment picked out and we know we're going to put it."
The location, as identified by signage placed in August, is next to Citynet Center at The Bridge Sports Complex.
"The idea for the inclusive playground has been around for years, but we didn't know where to put it," Lang said. "Once The Bridge was built, we knew that was truly the right place to put it. A playground of this quality requires quite a bit of maintenance, and the city is committed to keeping it up."
Contributors can be certain that they are investing in a project that will be taken care of in years to come. They can also be confident in knowing they are part of a project that will benefit kids of all ages and abilities from throughout the region.
"Just because it's located in Bridgeport and our city is taking care of it doesn't mean kids from all over the region can't come and take advantage of it," Lang said.
The state-of-the-art facility has been designed to accommodate all children so they can play together, taking away barriers of physical and social exclusion. Features included accommodate children with physical disabilities and all other health impairments.
Major contributors to the project include Medbrook Children's Charity, Jaclyn and Johnnie Rominger, and local civic clubs.
"Rotary raised $7,000 and Bridgeport Lions Club raised $5,000," said Lang, stressing that every dollar counts. Donations of all amounts are vitally important.
"Fundraising for this project was the right thing to do because it shows the community cares about it," he said. "Businesses and individuals are playing a direct role in this. And that's one thing about our community. People give on every level; of their money and of their time."
Access a donation form with instructions and more information, as well as photo renderings, at 
friendsofbridgeportrec.com
.Click "Current Project." The QR code below can also be scanned to take you to a donation site.