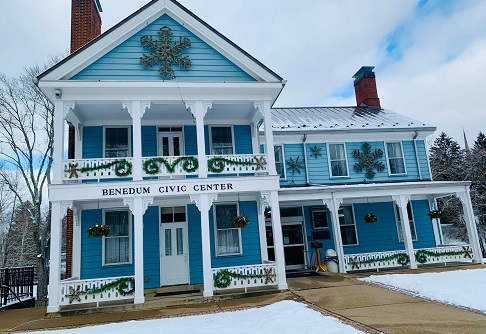 Music and dining fans in central West Virginia can look forward to a new holiday-themed, family-friendly event this December 18 when the West Virginia Jazz Society introduces The Holiday Jazz Matinee featuring an internationally recognized jazz vocalist along with a tapas-style buffet.
Doors open at 2:30 p.m. at the Benedum Civic Center in Bridgeport with festivities beginning at 3 p.m. as Sharon Clark presents her special "Nat King Cole Tribute" holiday show.  Her most recent rendition was given last Christmas Eve in Paris, France, and featured classic tunes Chestnuts Roasting On An Open Fire, Unforgettable, Mona Lisa and When I Fall In Love.
The Yuletide Tapas Buffet designed by Chef Richard Carlone features specialties duck liver mousse, and marinated white anchovies. Spanish meatballs, garlic shrimp, fried chorizo sausage, and a Spanish potato omelet, along with other tapas dishes.
The buffet is included with $50 reserved seating and with Donors Gold Circle table service at $75 per person.
Advance purchase is recommended by text to 304-517-9813 or by email to WVJazzSocietyNOW@gmail.com.  Middle school and high school students may attend for free when accompanied by an adult ticket holder.
Based in Washington, DC, Clark is recognized internationally following highly praised tours of France, Italy, Scandinavia, Eastern Europe, Russia, and Thailand.
Clark will be accompanied by a curated band that includes Vince Lewis, recording artist and guitarist at the Greenbrier Hotel Resort, and Steve Rudolph, a popular pianist from Harrisburg, Pennsylvania, as well as Washington, DC.'s Steve Arnold, Clark's regular bassist and music director.
Chef Carlone is a graduate of the Culinary Institute of America in New York, and currently resides in Marion County where he has extended family after a career of experience cooking and designing events for professional sports teams and major corporations in the Seattle market.
For more information on The Holiday Jazz Matinee and Sharon Clark, visit WVJazzSociety.com and SharonClarkJazz.com.
Editor's Note: Photos show some of the food that will be featured at the event.