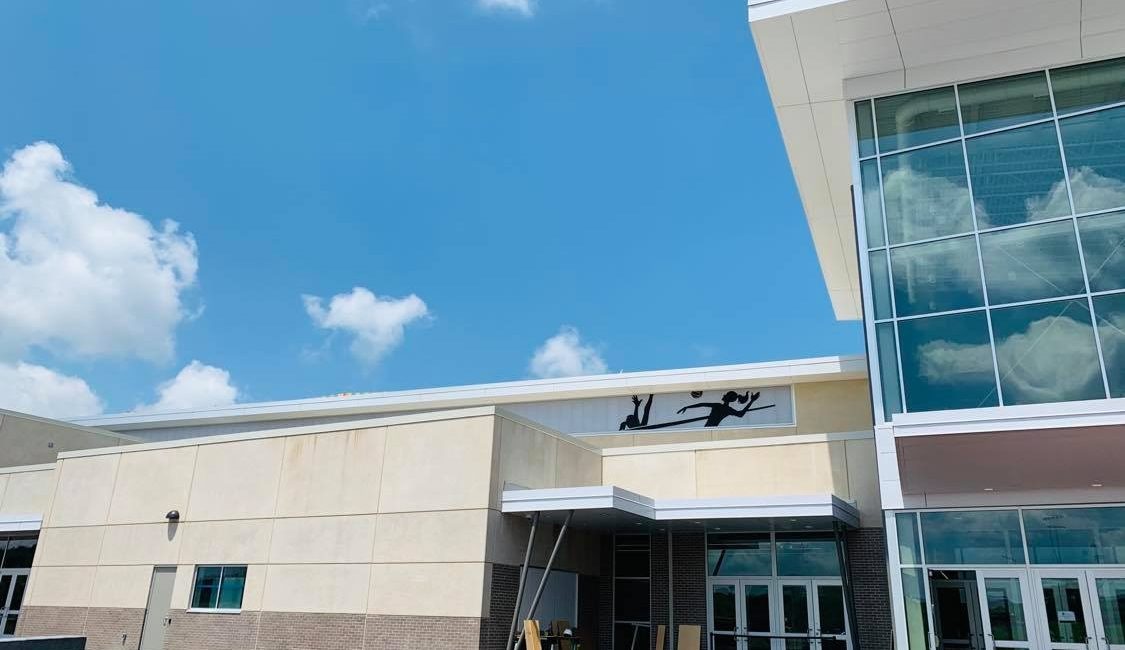 Saturday's grand opening of The Bridge Sports Complex not only promises a morning of family fun, food, music and prizes, but an opportunity to see the area's new state-of-the-art fitness facility and the amenities it has to offer.
"We want people to have an opportunity to view the facility and appreciate it as much as we do," said AJ Goodwin, business and marketing assistant at The Bridge. "We think the whole community is going to be happy to see the complex and appreciate that it is finally done and open."
Including face painting, the making of balloon animals, food, prizes and photo booth ops, the fun begins at 9 a.m. on Saturday, June 26. There will also be live remote by WVAQ and several fun fitness challenges.
"We want guests to get a look at the whole facility, not just the activities or sports they are already interested in," said AJ Goodwin of The Bridge.
Participants can mark off each completed challenge on their "passports."
"Those who participate in every (age appropriate) event will be included in the drawing for a grand prize," Goodwin said.
From 9-11 a.m.  individuals can take part in a three-point contest in the gymnasium using "The Gun," an automated basketball shooting machine and rebounding tool.
"They're really popular and used by all the colleges," said Goodwin about the high-tech machines which are placed underneath baskets, catching shots, and throwing the ball back to the players. "The Gun," which is available for rent at The Bridge, allows players to make more shots in less time and enhances muscle memory through movement repetition.
Five positions will be used: Corner, wing, top of key, wing, and corner. Each make is worth a point and the top two participants will be awarded prizes. Kids age 9 and under can play a modified version.
Between 9:30 and 11:30 a.m. will be a home run derby at the "HitTrax" – another high-tech piece of equipment which is very popular among professionals, Goodwin said. HitTrax combines infrared camera hardware and fully integrated software program, providing players with instant feedback. Each participant gets 10 outs. Prizes will be awarded to the participant with the most home runs and the participant with the furthest distance.
Beginning at 10 a.m. and ending at 11:30 a.m., The Bridge Fitness Challenge will take place. Each participant will run a 40-yard dash, test his or her vertical, and complete an agility test. Prizes will be given to the fastest 40 yards, highest vertical and best agility time.
"The 40-yard dash will also utilize a computer system," Goodwin said. "As you run through, it lights up and you can get results on your phone at that time. It's the same system that ESPN's Sport Science uses on their show."
From 9:15-9:45 a.m. at the gym and from 11:15-11:45 a.m. on the turf, participants can get a sneak peek of the Lil' Trolls Day Camp program. This for children age 2-8.
Guests can try out the popular Clip n' Climb between 10 a.m. and 11:30 a.m. Each individual will have one opportunity to compete on the speed wall, Goodwin said. Those with the top two times will earn prizes.
For adults only, a group fitness class will take place at Court 3 from 9:15-9:45 a.m. and 11:15-11:45 a.m. Guests can view or participate in the classes.
Goodwin said the day's events will have a party atmosphere and he hopes area residents come out and enjoy.
"With all the activities, free food and prizes, I think it's going to be great," he said.
Early bird memberships are available only through June 26. The grand opening is the ideal time to tour the facility and ask any questions. After June 26, memberships can be purchased at regular rates. See membership fees and information 
HERE
. The current policy is that each member can bring a guest at no additional charge three times per year. After that, the day rate is $10 per day. The same rate applies for anyone visiting The Bridge for just one day.
The Bridge Sports Complex is located on Forrester Boulevard, just off Route 131.