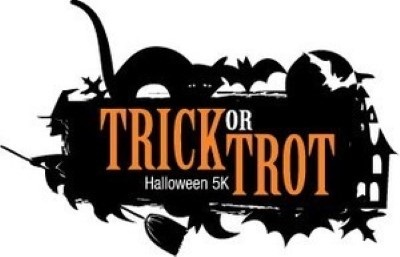 It's October. Temperatures are cooler, pumpkins are popping up and the Trick or Trot 5K is on.
Sponsored by the GFWC Bridgeport Junior Woman's Club, the annual event has been tweaked for 2020, presenting a unique opportunity for locals to not only fund the active civic organization's work, but also raise money for causes near and dear to their own hearts.
The virtual run has been spread over three days: Oct. 30 through Nov. 1. It can be run anytime, anywhere and the three teams with the most participation will receive a percentage of race proceeds: 1st place 25 percent; 2nd place 15 percent and 3rd place 10 percent.
Co-chair Krista Arnold said there are a pair of reasons for the change in format.
"First and foremost, with COVID, if we wanted to do Trick or Trot at all, we needed to make adjustments and our first priority is to keep everyone safe," she said. "We also didn't want to just check the box off as having the event. We wanted to make it different or special…In the past, all the money went to the Juniors, but hopefully this year we'll have so much more participation that our club will make as much or more and the bonus will be for people to earn money for their own charities."
Teams of individuals can run to represent any 501C3 organization, from sports teams to healthcare agencies and everything in between.
So, create those teams and make your plan for Halloween weekend.
In addition to the top three teams with the most participants, one team will receive $200 for being the most spirited. Team costumes, tag-team or relay-style formats are among ideas. All participation can be shared via social media.
"We have a Facebook page and we're hoping participants will post comments, pictures and videos there," Arnold said.
Registration is $20 per person through 11:59 p.m. Oct. 29. Participants can still sign up Halloween weekend, but there will be an increase is registration cost.
Those registering by Sat., Oct. 9 will be entered into a drawing for a $50 Target gift card.
Register and visit the event Web site HERE at runsignup.com.