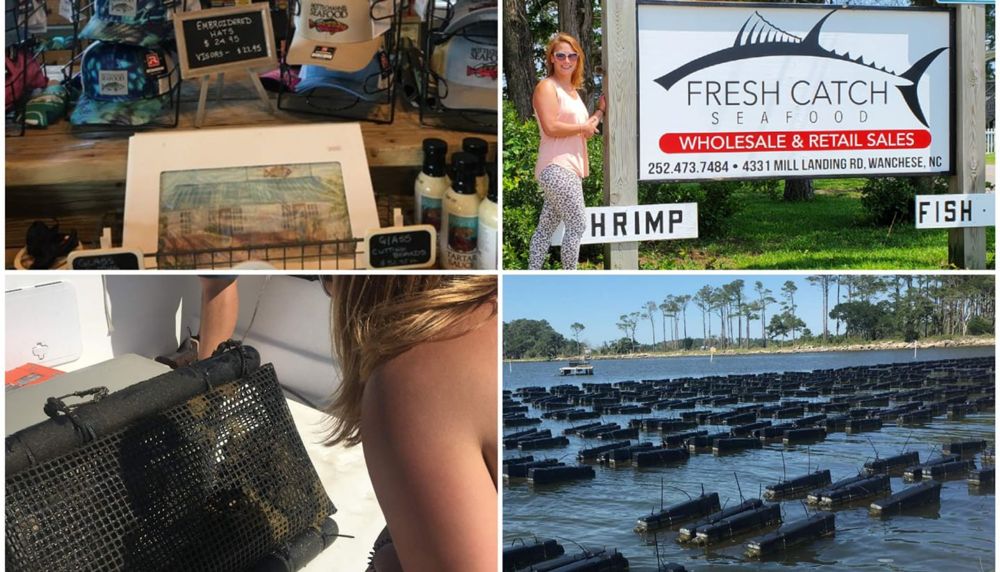 Seafood fresh from the Carolinas – as well as frozen snapper, shrimp and other specialty items -will be available for purchase Oct. 1 when Shrimpy and Snappy's opens its doors at Marketplace Plaza on Jerry Dove Drive.
"Aside from seafood, we'll have salts and spices from Steel City Salts, candied peppers and salsa from Cape Fear Pirate Candy, Gullah Gormet products, fresh-made pickles, dressings, and condiments from The Pickled Chef out of Latrobe, Pa., said Amy Craddock Harris, who along with husband Josh owns Shrimpy and Snappy's.
A pilot, Josh has made various runs to the Outer Banks for fresh seafood. Varieties which the couple hope to offer include live oysters, tuna, mahi-mahi and salmon, in addition to fresh shrimp, scallops, and other fin fish, as available.
We have to call to see what's available," Amy said. "A lot of people were having a hard time because of the hurricane, but things should be picking back up now."
Josh plans to eventually venture to various East Coast locations, from Florida to Maine.
Besides fresh seafood, there will be frozen crab legs, soft shell crabs, grouper, snapper, flounder, and shrimp. Various other products include Toadfish cups, can coolers and seafood tools. Eventually, Shrimpy and Snappy's plans to also sell apparel.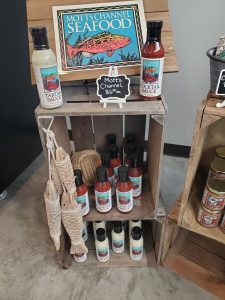 The store will be open 11 a.m. through 7 p.m. opening day. Additional store hours will soon be available, Amy said.
In the meantime, Shrimpy & Snappy's is taking pre-orders for oysters through Carolina Gold Oyster Company. Those interested can direct message their Facebook page for information and pricing.