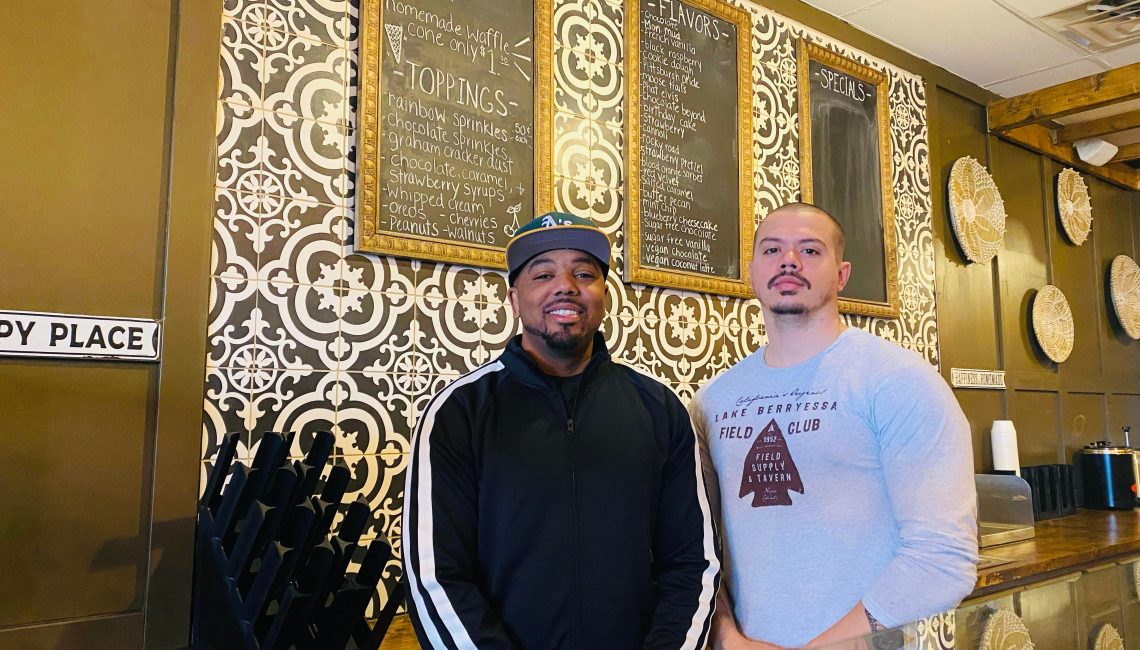 When Farm House Ice Cream opened its doors in June of 2021, the lives of Walter & Josie Foster and partner Jarrad Spraggins were turned upside down – in a good way.
"We expected to be really busy because there's no other hard scoop ice cream in Harrison County," said Walter Foster about the ice cream shop located at Gabriels Plaza on Thompson Drive. "But we were really just kind of shocked – to be honest – to be that well received."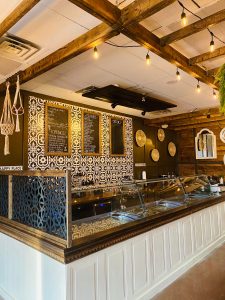 To better accommodate customers and the long lines that formed during the summer and fall months, Farm House Ice Cream has been closed for the past few months to complete a major renovation. They literally turned their store on its side.
"So that we could offer more flavors, we had to make the bar bigger. We only had 8 feet originally, allowing for two different cabinets and 16 flavor options," Spraggins said. "So, we turned the bar sideways and now have over 24 feet."
The extra space allows Farm House to simultaneously offer 24 flavors of hand-scooped ice cream to be enjoyed in a waffle cone made on-site or in a variety of specialties.
"We're going to do ice cream cookies and sandwiches. We have three to four different options for homemade cookies that you can add a scoop of any flavor ice cream and toppings," Foster said.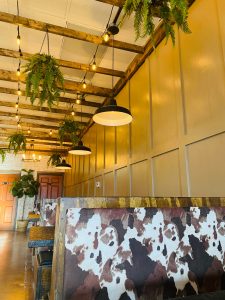 "We also have banana splits, brownie sundaes, and floats, which are new."
During their debut season, they found Blueberry Cheesecake and Pittsburgh Pride – a mix of cake batter, brownies, Oreos, and chocolate – to be the most popular flavors. Those flavors and plenty of others are back for 2022. There are also more sugar-free, gluten-free, and vegan options available.
The carefree farmhouse vibe is still strong, but the interior has a brighter, more appealing look.
"We built booths and completely did the countertop," Spraggins said. "We have tile on the walls, plants all over, lights on top of the booths and we have a fireplace now."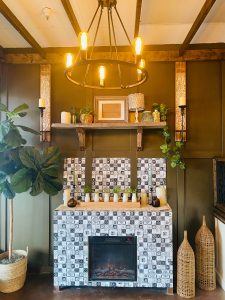 With five booths/tables, the interior now seats 20 to 25 people, plus there are three smaller outdoor tables.
As they did last year, owners will purchase all flavors from a creamery in Mt. Lebanon, Pa.
"All 24 flavors are homemade and every week, we get as much as we need," Foster said.
The store owners have been hard at work this weekend, stocking plenty of that homemade ice cream for their 11 a.m. Tuesday, March 15 opening. Farm House Ice Cream will be open seven days per week with immediate closing hours yet to be determined. After school is out for the summer, evening hours will be extended, they said.
"If you were here last year, you will be blown away when you see it this year," Spraggins said. "We are very grateful for the community's support."
Editor's Note: Pictured are Walter Foster and Jarrad Spraggins.