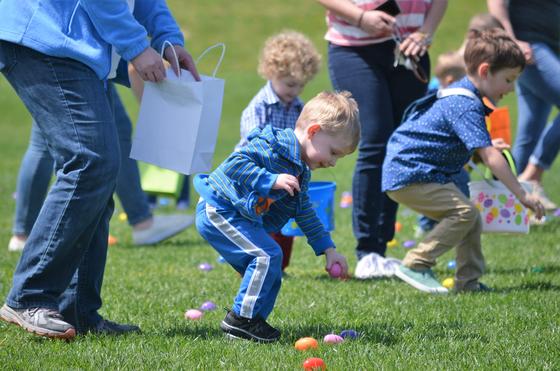 The City of Bridgeport Easter Egg Hunt is back for 2022.
The Bridge Sports Complex is the site for the April 7 egg hunt extravaganza for kids ages 1-5. Thousands of colorful plastic eggs will be scattered across the lawn and when the starter sounds, children can gather as many eggs as they can until they are gone.
The kids will be divided into two age groups, so that the littlest ones will have plenty of opportunities. The eggs will be filled with candy. There will also be a limited number of golden eggs, which will contain special prizes.
The Easter Bunny will be on hand for meeting, greeting and photo ops. In the event of rain, the egg hunt will be moved inside CityNet Center at The Bridge Sports Complex.
"The event will be held rain or shine – as we have booked the indoor turf field in case of bad weather," said Bridgeport Recreation Coordinator Amy Callahan.
The fun starts at 2 p.m.
Out of a concern for safety, the event was canceled in both 2020 and 2021 due to the COVID pandemic. Callahan said the city is happy to get back on track with the popular event.
"The kids have missed out on so many normal activities the past two years, so we are looking forward to bringing it back," she said. 
No registration is necessary.
Direct questions to Callahan at acallahan@bridgeportwv.com.
Editor's Note: Photos were taken during the 2019 City of Bridgeport Egg Hunt.