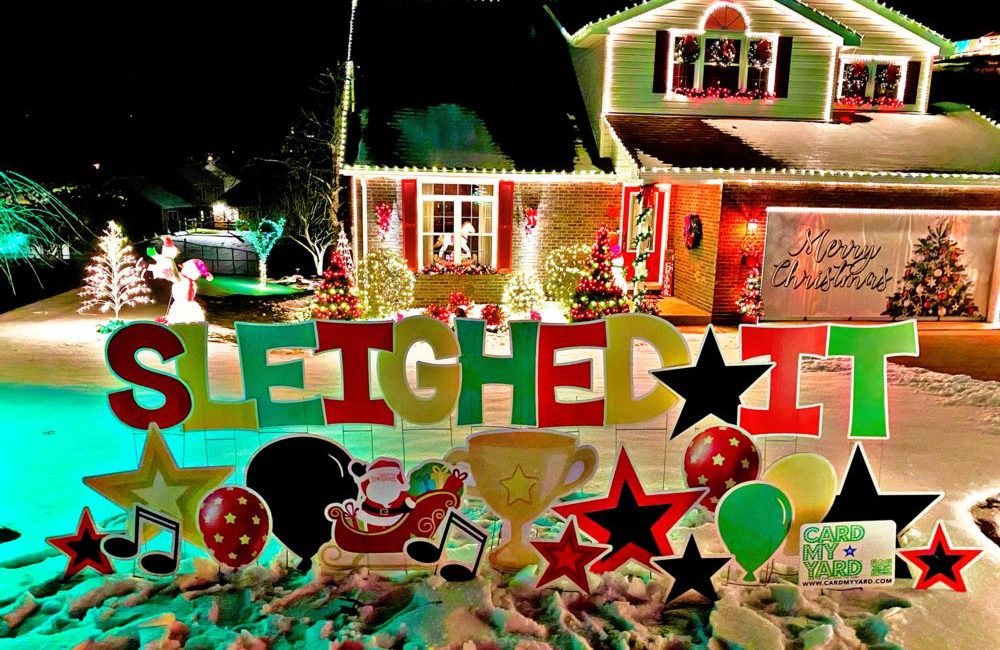 On Dec. 2, the finishing touch will be placed upon Bridgeport's Main Street holiday lights when the city Christmas tree is lit at the city's annual Light Up Night. Again, this year, citywide decorations are part of the plan.
New to 2020 and to continue in 2021 is "Light Up Our City," featuring homes and neighborhoods across Bridgeport. When the switch is flipped on the city tree at 7 p.m. Dec. 2, the idea is for the whole city to sparkle.
Those planning to participate are asked to email their addresses to 
julie@connect-bridgeport.com
 by Friday, Nov. 26. A map will be created to include those addresses and distributed via Connect-Bridgeport, as well as at the Dec. 2 Light Up Night. There will also be a digital map that can be downloaded. Once taking in the evening's festivities, residents can drive through the city to see more holiday lights.
Jenny Reed of Card My Yard is again teaming up with the Greater Bridgeport Convention & Visitors Bureau to sponsor Light Up Our City. She will place surprise holiday yard messages throughout the route that night, as well as random letters which will spell out a special message.
"Kids can write down the letters they see along the way and after they have visited all the addresses included on the map, they can take those letters and try to put them in the right order to solve the message," Reed said.
The letters will remain in place throughout Sunday, Dec. 5. Those solving the secret message can email it to 
Bridgeport@cardmyyard.com
. Of correct answers, a winner will be chosen at random to win a free Card My Yard.
Families who can't drive the route through Bridgeport to see the lights Dec. 2-5 can do so anytime leading up to the Christmas holiday. Each week, one street will be selected for the "Sleighed It Award" and will be recognized by a Card My Yard display and on Connect-Bridgeport.com.
Photos were taken during last year's Light Up Our City.
Read related articles:
ABB Announces Light Up Night 2021 to Take Place in Original In-Person Format 
HERE
ABB Asks for Community's Help in Determining Honoree for Light Up Night 2021
HERE