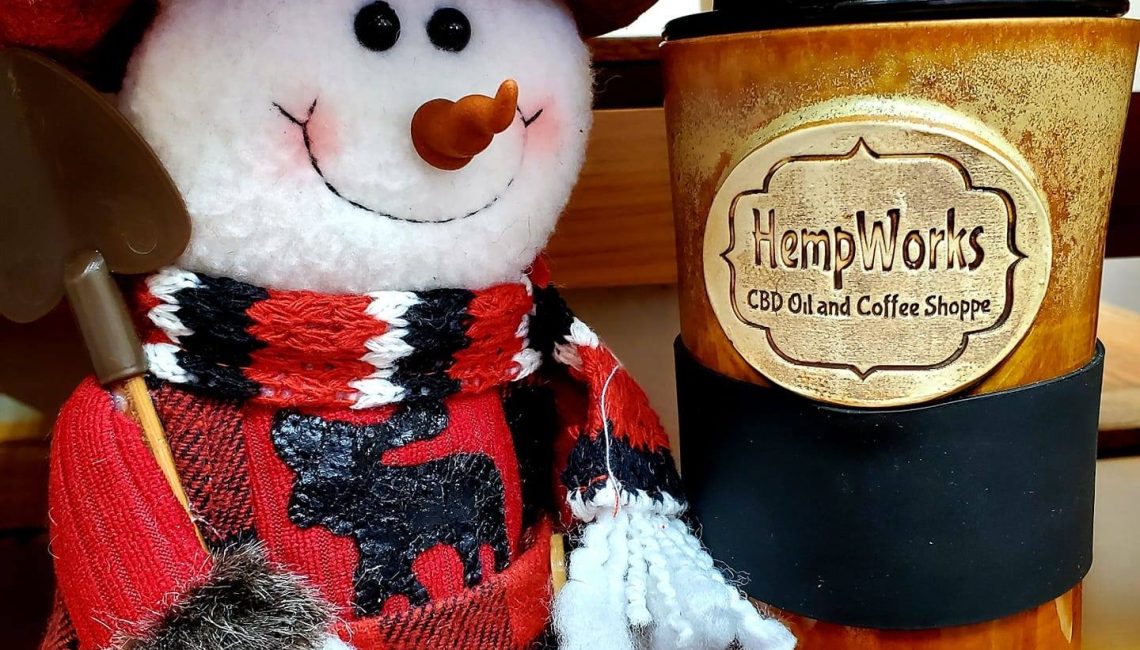 Today's Black Friday shopping holiday does not overshadow tomorrow's Small Business Saturday.
Supporting local business generates tax dollars for our city, plus our retailers have specials and discounts lined up that you won't want to miss.
Callunas Boutique at The Square is offering 15 percent off all in-stock merchandise which includes some new items.
"We have some new jewelry, graphic Tees and new tops," said owner Charli Varner.
Callunas is open 10 a.m. through 5 p.m. Saturday.
While at The Square, also visit Insight Astronomy, the region's go-to store for telescopes and all-things astronomy. Open 9:30 a.m. through 5 p.m., Insight Astronomy carries a large line of educational children's items, specialty LEGO sets and books, as well as a full line of scopes, lenses, and camera accessories. The store is open 9:30 a.m. through 5 p.m.
Champion Pharmacy & Wellness may be a lesser-known store for holiday shopping. The pharmacy, also located at The Square, carries a line of Melissa & Doug toys and other gift items. Champion Pharmacy will be open 9 a.m. through 6 p.m.
Located at 406 West Main Street, Our Market is open 9 a.m. through 5 p.m. with a packed inventory of gifts and décor, including specialty items at its Christmas Village.
Babe & Honey Artisan Market at 103 West Main Street will be hosting a special event with food and live music featuring Lauren Starkey and Craig Messenger.
"And I will be doing on-the-spot ornament personalization," said owner Casey Gorby.
Jewelry, housewares, woman's apparel, baby clothes and décor are just a handful of artisan wares housed at Babe & Honey, which will be open 11 a.m. through 3 p.m. Saturday.
Just across the street is About You Monograms and the Mistletoe Holiday Market, both open 9 a.m. through 1 p.m. Saturday. Both the store and the market tent are stocked with unique gift items and décor – from soaps, note cards and ornaments to holiday PJs, jewelry, totes, toys, and dozens of other items. New is the collection of Stonewall Kitchen mixes, perfect for gift giving or Christmas morning breakfast. Read more about Mistletoe Christmas Market 
HERE
.
Travel East on Main to Roaming Roots plant shop, open 11 a.m. through 6 p.m. with plenty of specials.
"We'll be offering 10 percent off gift cards of $50 or more and also 20 percent off all plants," said owner Leslie Toothman. "We are also having the first of many holiday cocktail workshops hosted by myself and Nick McKinley."
Just a couple doors down and across Main Street is Artworks, offering an eclectic inventory of colorful gift items including – but not limited to – watercolor prints, windchimes, jewelry, books and stuffed animals, kitchen items and hand-blown glass. Artworks, which also specializes in custom framing, will be open Saturday from 9:30 a.m. through 5:30 p.m.
HempWorks, located on Casino Drive just below Walmart, is offering a free poinsettia with gift purchase, while supplies last.
"Along with CBD health and wellness products, we carry Unique Serenity gifts, windchimes, tabletop water fountains, healing crystals, CBD/hemp coffee and tea," said Mary Frances Beto Smith, owner.
It's all about shopping small, a day to celebrate and support small businesses and all they do for their communities.
Editor's note: Photos from top feature Babe & Honey Artisan Market, Roaming Roots, Mistletoe Market and Our Market.