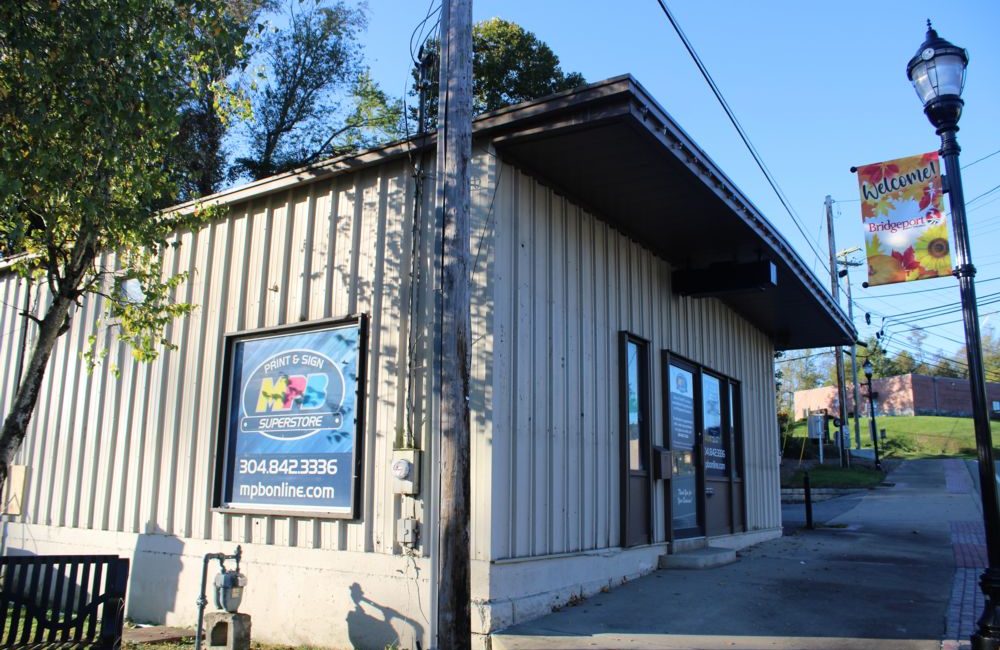 In business in Shinnston since mid-2000, East of Chicago Pizza will have a second location in Harrison County. Franchise owner Jeffrey Chalfant is bringing his restaurant south – to Bridgeport, his hometown.
"I graduated (high school) there and I've obviously always loved Bridgeport, so I wanted to bring my business there," he said. "But it's such a booming area, it's hard to find a decent building that's available."
Yet, he did.
East of Chicago Pizza will be located at 165 West Main Street in the former MPB Print & Sign Super Store building, just across from Benedum Civic Center.
Chalfant began working on the building about a month ago, shortly after he purchased the property.
"East of Chicago has that modern feel, so I wanted (this location) to have that modern touch and classic look," he said.
The front exterior will feature stone half-way up, phasing into board and batten metal siding which Chalfant thinks will be an attention getter. The sides of the building will be covered with metal sheeting to give it a fresh new look.
The interior will feature a front area where customers can wait on their carry-out orders.
"They will be able to see into the kitchen and see that we have a clean work area," Chalfant said.
In that kitchen, staples of East of Chicago will be made, including but not limited to, subs, wings, breadsticks, cheese breads, cheese fries and, of course, the company's signature pizza.
"What makes our pizza different is that most restaurants use a standard hand-tossed crust, but our standard is a pan pizza, a more prominent deep dish with marinara sauce on top of the toppings, then parmesan cheese added after it's taken out of the oven."
The pizza may look different than what most are used to, but once taking a bite, he guarantees they will approve.
Chalfant said work has been quick and steady and as of now, he is ahead of the schedule he anticipated. If all goes well and transport of needed equipment isn't delayed, he expects to open in early January.
He explained how he became involved with the East of Chicago franchise.
"I bought the (Vincent) Lumber yard in 2018 and it came with the building which had been the old Shinnston Dairy Queen," he said. "We wanted them to come back, but they weren't interested, so I was searching, trying to find a franchise – something different – that would come to Shinnston."
East of Chicago, Chalfant said, was agreeable to smaller cities like Shinnston. It just so happened that around that same time, two or three pizza places closed in the Shinnston area, making the pizza franchise even more appealing to Chalfant. Eventually, area residents made it known they were pleased with the decision, too.
Business has been good over the past 15 months and Chalfant anticipates Bridgeport will like the menu items as well.
There will be no dining in, but seating will be available to those waiting on orders. In addition to carry-out, East of Chicago will offer delivery to Bridgeport and outlying areas, from Smith Chapel on Meadowbrook Road to beyond Maple Lake on U.S. Route 50, some portions of Saltwell Road and other nearby areas.
Between 15 and 20 individuals will be employed at the Bridgeport location.
"I'm excited to open a second store. I have more confidence and I'm more familiar with the East of Chicago brand," Chalfant said.
Chalfant is a 2018 graduate of BHS.