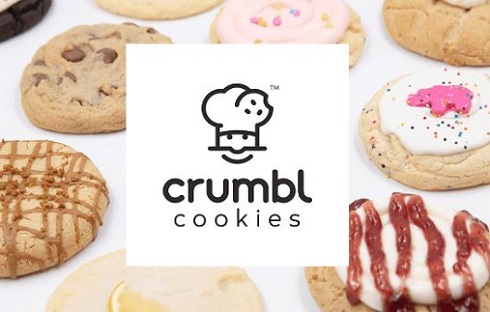 With flavors including caramel cake, French silk pie, lemon cupcake, and milk chocolate chip, Crumbl Cookies has swooned cookie lovers coast to coast.
Now, the national franchise is coming to our immediate area, expected to open on Emily Drive this coming spring.
"We'll be in the end cap beside Jersey Mikes and Shogun (Japanese Steakhouse)," said Bridgeport's Andrea Gwinn, who is opening the business with her husband Jordan.
The couple has filed for their permit and awaits blueprints from corporate. They are excited to start their new business venture; one inspired by visits to Crumbl Cookies in various states.
"We love their cookies and when we travel, we try to find their stores and hit them up," said Andrea Gwinn.
With the closest Crumbl Cookies in Morgantown, the Gwinns kicked around the idea of bringing one closer to home.
"We looked into it last spring and more seriously this past fall, keeping it in the back of our minds that maybe we'd take a stab at it," Gwinn said. "We were so excited to get a call back from corporate that they were really interested in the area and were ready to establish one here. They said they prefer local people who have a presence in the community."
Andrea, a registered nurse, and Jordan, a nurse practitioner, fit the bill.
Of the 200-plus flavors offered by Crumbl Cookie, Gwinn said she has a soft spot for a few.
"My personal favorite is the Oreo Malow sandwich cookie, and the pie ones are fantastic, too," she said.
The rotating menu changes weekly, but the pink sugar cookie and milk chocolate chip flavors are regular and always available.
"Every Sunday night, they announce on social media what the weekly menu is and hype up the flavors to be released," Gwinn said.
Gwinn said the products of Crumbl Cookie are gourmet, large and meant to be shared. The store is open Monday through Saturday.
Jordan Gwinn said he, also, looks forward to the opening of the new business.
"Once we're established, we hope to really get involved with the community and do different events," he said.