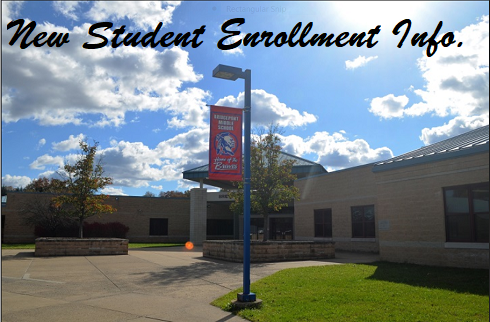 As per  Governor Jim Justice's announcement earlier this week, public schools will not open until at least Sept. 8. In the meantime, local schools are moving forward with new student enrollment. Some Bridgeport schools have provided us with information.
Bridgeport High School:
Bridgeport High School Principal Matt DeMotto said new student enrollment will take place Aug. 5 and 6. Contact BHS after July 20 to make an appointment. Call 304-326-7137 or 304-326-7122. Two proofs of residency must be provided to prove that those wishing to be enrolled live within the BHS feeder zone. Home visits may be utilized to confirm.
Bridgeport Middle School:
Bridgeport Middle School Principal David Mazza has announced that new student registration will take place on Tues., Aug. 11 and Wed., Aug. 12.
Due to COVID-19, BMS will follow state and county guidelines. Registration will be done by appointment only to ensure proper cleaning, sanitizing and disinfecting between enrollment times. Please email lauren.merrill@k12.wv.us or dmazza@k12.wv.us for your time slot.
Please bring two proofs of residency (must live in Bridgeport attendance zone), birth certificate and shot records.
Johnson Elementary School: 
Johnson Elementary will hold its new student registration for three days this year.  Beginning Thursday, July 30 and running through Monday, August 3 from 9 a.m. to 1 p.m. new enrollees may register at the Johnson Elementary (JES) main office on 601 Johnson Ave., Bridgeport.
The following forms will be needed: certified birth certificate, immunization records, and two proofs of residency (major utility bills, tax receipt, current driver's license, passport, legitimate lease, etc.).  Students entering kindergarten and second grade will need a preventative health check-up and a dental check-up within the last 365 days.
For those with questions, call the school at 304-326-7109. The secretary will be in the office beginning July 28 at 8 a.m.  If individuals would like to leave a voicemail, call 304-326-7116.
Simpson Elementary School:
Simpson Elementary School will hold new student registration 8:30 a.m.-2:30 p.m. Aug. 5 and 12-6 p.m. Aug. 6.
This is for students K-5 that have recently moved into the Simpson district.  Students do not need to be present at time of registration. Any questions, call the school office beginning August 4 from 8:30 a.m.-2:30 p.m.
Parents or Guardians must provide the following documents to register their child:
Live Birth Certificate from the State, NOT county
Up to date immunization records
Most current well child check form from pediatrician
Most current oral health form from a dentist
2 proofs of residency in the Simpson zoned area (tax record, driver's license, voter's registration card, lease agreement, and or most current utility bill).