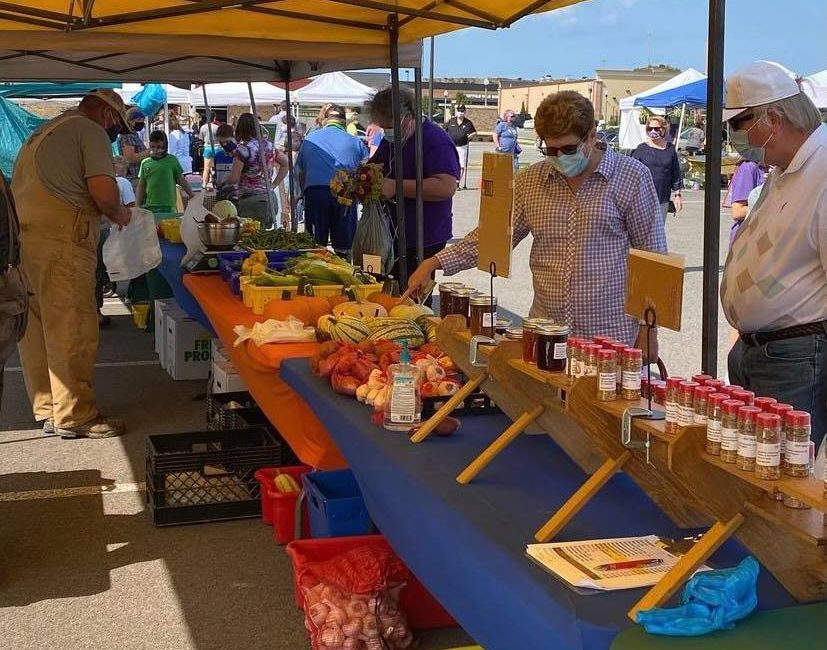 Simply put, the May 16 opening of Bridgeport Farmers Market is a breath of fresh air, organizers say.
"We feel good that we're in a better place than last year. After going through what we did, we are happy and grateful that we're able to open again," said Debbie Workman. "We know what it means to a lot of people to come out, get fresh local food, know where their food is coming from, talk to the farmers and support small business."
Those who attend next weekend's debut outdoor market at the Bridgeport Visitors Center parking lot will be met by the live music of Greg Gregory, take-out brunch by The Lunch Box Food Truck and dozens of vendors.
"We'll have our usual seasonal produce – which for now includes asparagus, spring greens, lettuces, spring onions and probably strawberries – as well as farm-raised meats, eggs, West Virginia honey, flowers and, of course, our West Virginia artisans."
A variety of cut flowers will be available for purchase through Love Shyla and Sweet Spot Farm & Apiary. Golden Seal Garden Care will have flower, tomato, and vegetable plants for sale. Mountain Mama Organics will offer up organic products and fresh bread can be purchased from The Bread Bowl, formerly known as Sew Kneaded. Grass-fed beef, pork, lamb, turkey, chicken, and rabbit will be available for sale.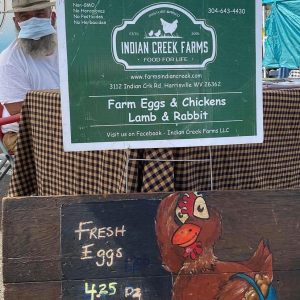 The dog-friendly Bridgeport Farmers Market will also feature the natural dog treats of Heelbilly Hounds, which has traditionally been a popular market stop.
Artisans include, but aren't limited to, Mountain Oak Candles, Tanner Handcrafted Leather Goods, Z&Z Woodcrafters and jewelry by The Pretty Pickle, Patty's Paca (alpaca) products.
Back for 2021 are the Bards of Yellow Wood.
"They are two high school English teachers – Brian Elliott of Bridgeport and Daniel Summers of Morgantown High. Donate a book and they will write you a poem. They are so intuitive, they always make people cry," Workman said. "Through the years at the market, they have collected over 4,000 books for their school libraries."
Workman said 30 vendors are affiliated with the market this year, though some won't be on site each Sunday. See a full vendor list 
HERE
.
"We did lose a few vendors, mostly those which went out of business," she said. "It was a hard year."
There's been a lot of chatter the past few weeks as the market has prepared for the 2021 outdoor season.
"The response we are getting is that people are looking forward to coming out," Workman said. "It seems to mean a lot to the community."
Alexis Broslawsky Behrens confirmed that.
"Every Sunday at the Bridgeport Farmers Market is a little like a homecoming," she said. "Aside from the vendors that recognize you and greet you with a friendly hello, there are the people that you may not otherwise get to see during the week. We visit with old friends and have met new friends at the Market."
Behrens said her husband and kids love to cook, so it's always fun to see what the Market has to offer and what creation can be invented with the week's purchases.
"The Bridgeport Farmers Market is a Sunday tradition for us," she said.
Market hours are 10 a.m. through 1 p.m. Sundays.
Face masks are strongly encouraged, especially when in crowds and when social distancing cannot be maintained. And, of course, it is asked that market goers have patience with vendors, volunteers and fellow shoppers.