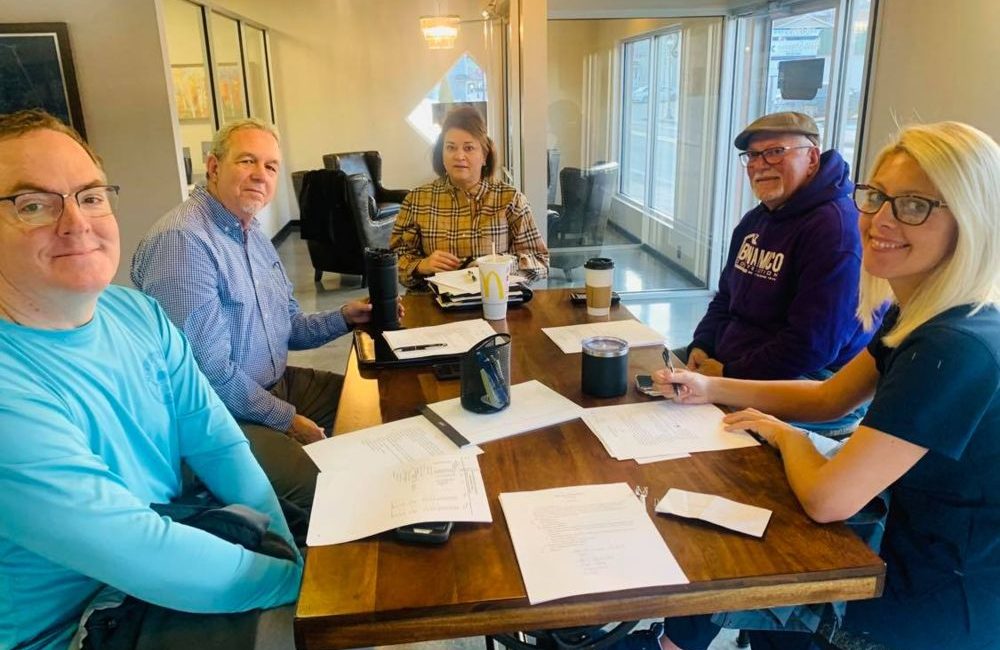 The Associated Businesses of Bridgeport board of directors met Thursday morning at GAL Land Company Building on East Main Street.
The 2021 board consists of President Doug Marquette, Vice President Mark Bonamico, Secretary Lisa Lang, Treasurer Hilary Gonzalez, Brad Ford, Jaclyn Rominger, Katie Squires, Andrea Kerr and Julie Perine.
Plans for 2021 include an April 22 spring meeting for ABB members. The theme of the meeting will be "Healthy 2021" with specialists of health care and wellbeing featured as speakers.
Pending COVID circumstances and guidelines, the ABB hopes to host the 2021 summer kickoff in early-June. The group also plans to assist with the Jim and Derek Hotsinpiller Fallen Stars 5K in June, as well as the City of Bridgeport/Bridgeport Police & Fire Departments' National Night Out in August. The ABB's second meeting of 2021 will be held in the fall, with a program yet to be determined. Also scheduled for autumn is the Main Street Scarecrow Display.
The year will wrap up with Light Up Night. It is certainly hoped that this year's tree lighting celebration will be an in-person event, but decisions will be made later in the year depending upon the status of the COVID pandemic. It was also unanimously agreed that Light Up Our City featuring the holiday lights of city residents would continue into 2021.
Members discussed Light Up Night 2020, which was consisted of a virtual tree lighting and drive-thru light and entertainment display.
The ABB board also announced support of Project LIFT's initiative to provide personal care gift bags to patients of United Hospital Center's COVID and Intensive Care units. Member businesses have been invited to donate cash or items including blankets, universal phone chargers, puzzle books/pens/pencils, adult coloring books/colored pencils and inspirational reading materials.
Once gift baskets/bags are assembled, they will be delivered to UHC and thereafter distributed to patients who are enduring illness alone.
Other organizations, as well as churches, families and individuals who would like to take part in Project LIFT may reach out through the Project LIFT Facebook page or email Julie Perine at 
Julie.perine@gmail.com
.
Editor's Note: Pictured left to right are Brad Ford, Doug Marquette, Lisa Lang, Mark Bonamico and Jaclyn Rominger.