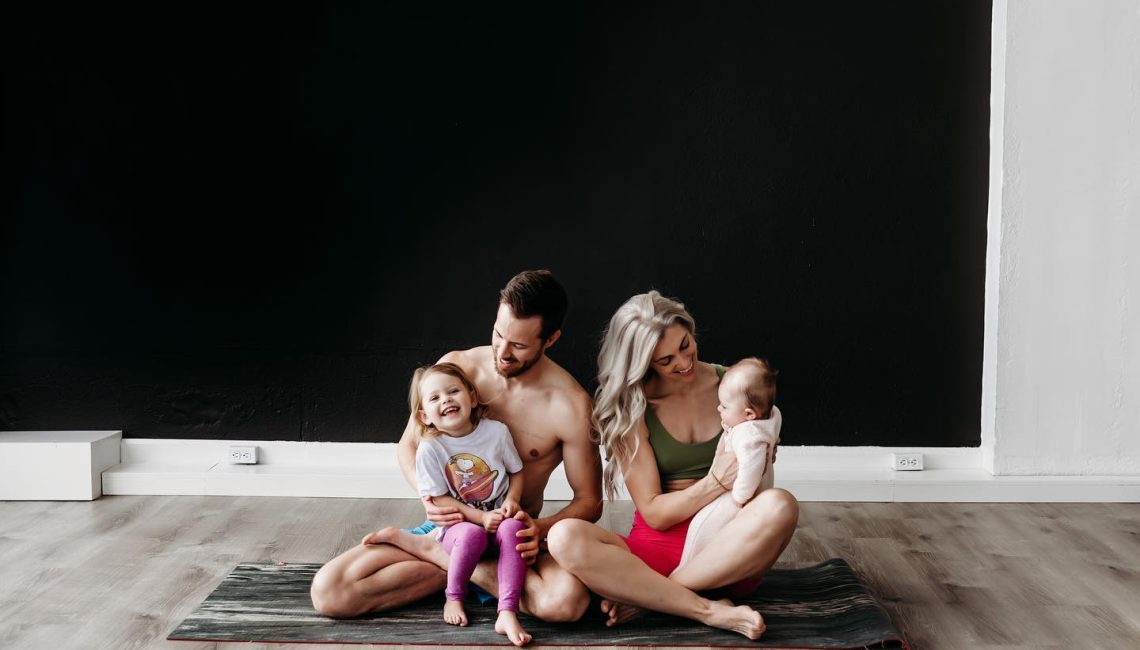 In operation since February 1, Ashtanga Yoga on East Main Street brings a specialized yoga practice to Bridgeport.
"What I love about this type of yoga is that it provides you with structure and discipline because this is different than the type of yoga most people have practiced," said Rachel Dyer, studio owner and instructor.
Dyer, who had been a two-sports athlete in college, was drawn to the practice in 2017 after realizing how much she missed being part of a sports community and the structure, discipline and focus associated with athletics. She and her husband Zachary – both attorneys – learned and practiced Ashtanga yoga, ultimately incorporating it into their lives five to six days per week.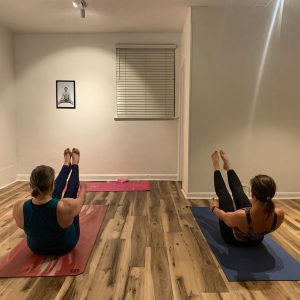 "It really sort of filled those voids for me," Dyer said.
The couple even studied in Mysore, India, where the practice originated and is still taught.
"It was a great experience. We were there for five weeks, and it was so intense. We practiced six days a week and most practices were around 5 a.m. but then we had the rest of the day," Dyer said.
Featuring flowing movements between postures, Ashtanga yoga is rooted in vinyasa and incorporates a focus on energy and breath. It's a physical practice, but also promotes mental clarity and inner peace.
Dyer's morning class features Mysore-style Ashtanga – an open practice that allows students to move through sequences at their own pace with guided assistance.
"It's like getting private lessons in a group setting," Dyer said. "I would teach you a few postures, do them with you and then you do them at your own pace, memorizing in a sustainable fashion. Then the next time I'll include a little detail on each posture. You memorize and go at your own pace so there's not someone up front telling you what to do."
Ashtanga yoga is a transformative practice that incorporates six sequences which usually increase in difficulty. Each has its own specialized benefits.
"The primary series is known as yoga therapy because it stretches the hamstrings, strengthens the back and all the things you might think yoga should do," Dyer said. "The intermediate series is known as a nervous system cleansing series. You see a lot of back bending and manipulating the spinal cord which affects the nervous system, energizes you and wakes you up."
The Mysore-style Ashtanga yoga class is taught 5:15-7:15 a.m. Monday through Thursday. Registered students can come practice anytime during those hours.
On Friday, the studio offers instructor-led sequences.
"I guide all students together through postures 5:15-6:30 a.m.," Dyer said. "This is good for helping students memorize the sequence and understand how many breaths for movement, names of postures, etc."
There are also online learning opportunities.
Her mother-in-law Cindy Dyer also teaches an Intro to Ashtanga Yoga which is sold out for March.
Ashtanga Yoga offers full scholarships to individuals recovering from substance abuse and financial assistance for other situations. The studio is a partner of the Trini Foundation, which is dedicated to helping people with substance use disorder find long-term recovery by building environments of physical, mental, and spiritual support through integrating recovery services with Ashtanga Yoga and mindfulness practices.
Rachel and Zachary Dyer are shown above with their children three-and-a-half-year-old Zoe and eight-month-old Elle, who will be joining them for an April 3 30-minute kids' class featuring an animal-themed yoga practice integrating a simple, calming breathing practice that little ones and adults can take away.
Ashtanga Yoga is located at 208 East Main Street, the former home of Jacquie Schirripa, interior designer.