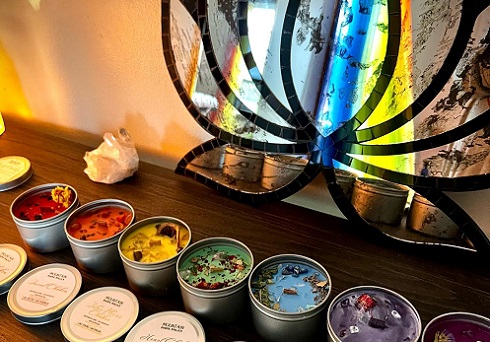 Mountain Mama Magick – which currently operates out of Market on Main shoppes – will soon be an occupant of 102 East Main Street, home of Sunmoon Apparel.
"I just thought it was time to have my own storefront. For the past three years, I've been consigning and doing pop-ups, etc. so felt it was a good opportunity to have a home base for all my things," said Mountain Mama Magick owner Whitney Oliverio.
Until she opens in the new space, Oliverio will continue to work out of Market on Main at 103 West Main Street. There, she practices holistic health including reiki and crystal therapy. She also sells hand-poured, soy-wax candles and hosts candle-making classes. She will bring those aspects of her business – and more – to the new East Main Street space.
"I might add a little more now that I'll have more space. I'm definitely going to do more promotion for energy healing and tarot card reading," she said. "I also want to do more classes and workshops."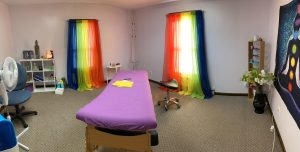 Oliverio explains energy healing, which can benefit everyone.
"Every living being on this Earth is made up of energy and when we go through traumatic things in our lives – physical illness, emotional trauma – our body holds onto that trauma. What energy work does is help heal that energy field that surrounds us and helps us to relax and reduce anxiety and depression."
Oliverio is using earth tones for her retail space.
"I want it to feel like somebody's home – home and hearth tones, dark greens, lots of herbs and things like that," she said.
Her reiki room, however, will have a bright, light feeling.
Holistic medicine is becoming more widespread and sought out as it is being recognized by those who practice western medicine.
"More people are coming to me saying their therapist or oncologist has recommended they get reiki, and some people are even being recommended energy work," Oliverio said.
She hopes to open in her new space in April. During the transition, she remains open at Market on Main.
Also to open at 202 East Main Street is Abundant Mother, an herbal apothecary owned by Sara Rose Scudere. Oliverio said she and Scudere plan to collaborate on some of their classes and workshops.