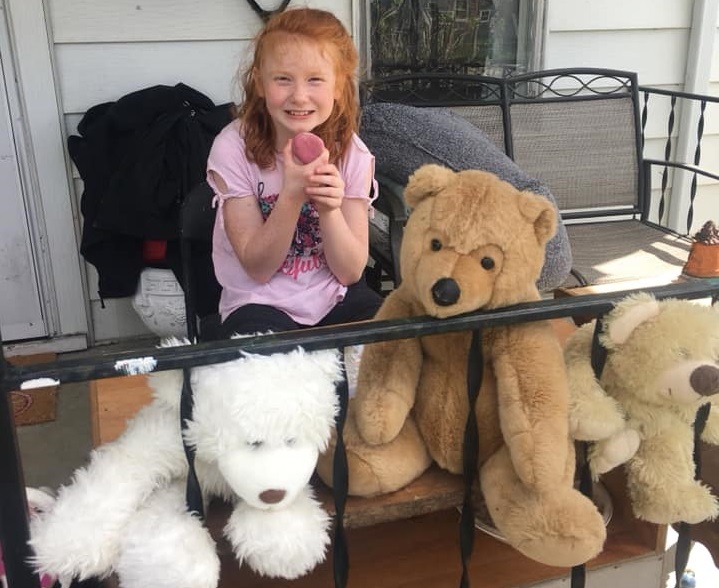 Editor's Note: Many residents have indicated they are participating in Bridgeport's "Bear Hunt." A list of streets follows this story. Did we miss your street or neighborhood? Email julie@connect-bridgeport.com.
A 1989 children's picture book has come to life during the current COVID-19 quarantine.
Some Bridgeport neighborhoods have implemented their own "bear hunt" based on "We're Going on a Bear Hunt" by Michael Rosen/Helen Oxenbury.
The idea, said Krista Neely, is for residents to place stuffed teddy bears in their windows and families who walk by can hunt for the bears, tallying up their totals.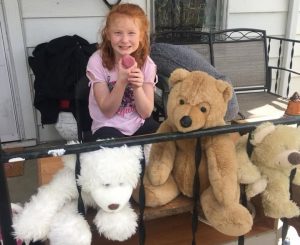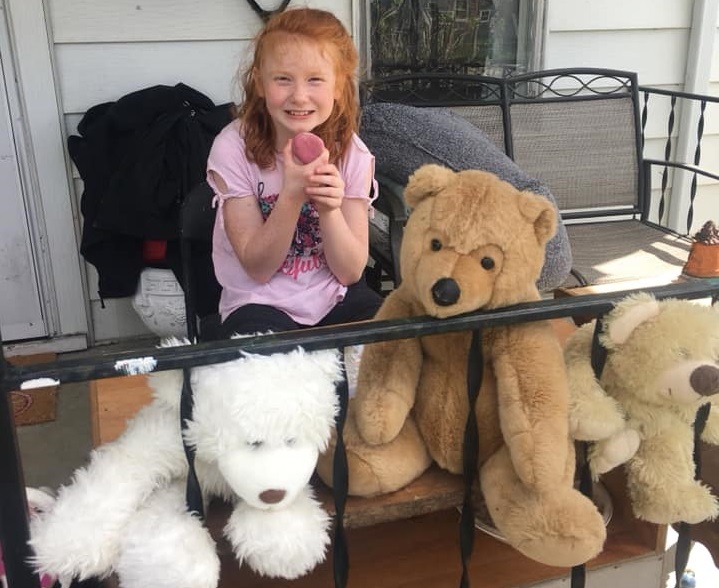 "I saw where a friend of mine from Alabama shared it on Facebook and thought it would be fun," said Neely, who lives on Stout Street. "I see so many people out right now, families walking together, and thought it would be fun."
She shared the idea with families in her area.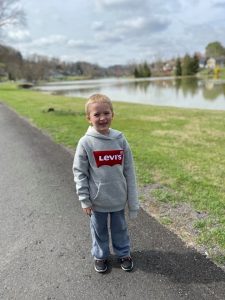 "Everyone liked it and was on board," she said. "I can already see from our house where some people have placed bears."
Neely and three-year-old son Parker and 10-month-old son Connor will be among those participating in the neighborhood bear hunt that is planned for a day this week when the weather cooperates.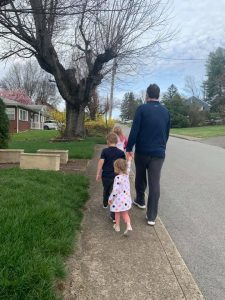 Anna Matheny and her Briarwood neighborhood already had their bear hunt. Sunday, she and her daughters, 6-year-old Tori and 10-year-old Lily counted 36 bears, but she since found out there were more than 50 in hiding.
Matheny also saw the idea on Facebook, on a quarantine activity page. She and her neighbors already had an established Facebook group, so she posted the idea and everyone was quickly on board. Kids and adults participated in the neighborhood activity.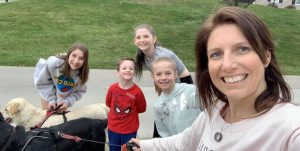 "Some people really got creative, hiding bears in the bushes. It was really cute," she said. "I didn't expect that."
Both Neely and Matheny also suggested another activity that could be encouraging and uplifting to walkers and motorists.
"I've seen where kids are writing positive chalk messages on driveways, so people can see them when they go by," Neely said.
She and her kids have also been writing postcards to grandparents and others who are on lockdown, as well as painting and hiding rocks.
A list of participating streets follows. See a Bridgeport street map
HERE
.
Arbor Court
Archwood Ave.
Arrowood Drive
Ashford Drive
Bartlett Ave.
Blair Court
Briarwood Development
Briercliff Road
Brightridge Drive
Brookview Drive
Carriage Court – Olde Farm
Circle Drive
Cole Ave.
Crestview
David Street
Davisson Street
Driftwood Road
East Shannon Road
Easy Street
Elm Drive
Front Street
Garden Circle
Glen Ave.
Hall Street
James Street
Jefferson Street
Jones Avenue
Lawman Avenue
Layman Avenue
Long Street
Main Street
Maple Avenue
Maple Lake
Meadowcreek Development
Milbrook Road
North Street
Oak Lane, Bridgeport Gardens
Oakdale
Overlook Drive
Pearcy Ave.
Pennsylvania Avenue
Pinewood Ave.
Ridgeway Drive
Rosewood Court
Salisbury Circle
Shearwood Forest
Sherwood Road
South Virginia Ave./The Square
Stout Street
Sussex Court
Valley Drive
Vista Drive
West Olive Street
Westwood Ave.
Woodbrook Lane
Woodland Drive
Worthington Dr. and Worthington Village
Shinnston residents report that the city is also participating in the bear hunt.
Residents on the following streets have indicated they have Easter eggs hidden/displayed for children and families to spot while out walking/driving:
Brightridge Drive
Hall Street
Vista Drive
Woodbrook Lane
Add your street by emailing julie@connect-bridgeport.com.
Read the original story, explaining the bear hunt, 
HERE
.