Former Bridgeport residents, who have relocated all over the country, report on COVID-19 restrictions and conditions in their states of residence.
In Chicago, Ill., one of the nation's hot spots for positive novel Coronavirus cases, Sarah Timms Chittaro said – as we all agree – life is different.
"We have been on a stay-at-home order for 10 days now, which started on Saturday, March 21 – a few days after they closed off jogging by Lakeshore Drive and all city parks" she said.
Residents are allowed, she said, to go outside for a walk or jog in their own neighborhoods and it seems citizens are taking it seriously.
It's not unusual, Chittaro said. for her family to stay inside the house for days at a time.
"We only leave to go to the grocery store or to get takeout," she said.
Illinois currently has 5,057 positive COVID-19 cases, which has resulted in 73 deaths.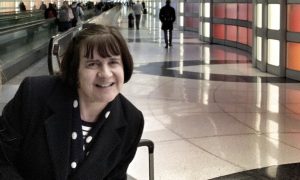 Sarah Harmer Kingery lives in Raleigh, North Carolina – where to date there have been 1,498 diagnosed cases and eight deaths. Though the state's mandatory shelter-in -place order was just made official Monday, March 30, residents have been following basically the same guidelines for the past 10 days.
An airline attendant who flies all over the world, Kingery said she is taking vacation throughout the month of April and hopes to return to flying again sometime in May.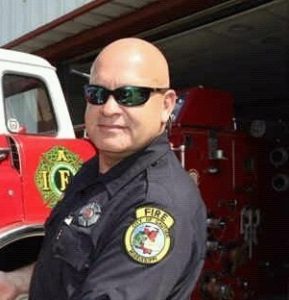 Tim Fortney lives and works in Gautier, Miss., currently faced with some major challenges.
"We're experiencing an influx of people moving away from New Orleans in an attempt to distance themselves from that city and the infectious conditions," he said. "Unfortunately, they are in fact bringing the virus with them."
Fortney said the government is cracking down on gatherings at beaches and parks that are not within mandated guidelines.
Lieutenant firefighter/EMT with the Gautier Fire Department, he is experiencing direct effects of the COVID-19 pandemic.
"Our protocols have changed significantly, responding to life-threatening illness and injury only," he said. "Most normal medical calls are being handled y our local EMS as they have the proper PPE."
Fortney's daughters both nurses, they are also on the frontlines.
"Kera is working in hospice while Emilee holds a position at Singing Rive Hospital," he said. "Fortunately, neither have direct contact with confirmed Corona patients."
There are currently 937 positive cases in the state of Mississippi, 20 of those fatalities.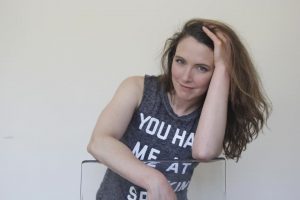 Emily Battles resides in New York, a state in which 75,795 cases of Coronavirus have been diagnosed. Among diagnosed individuals, 10,929 are hospitalized – 2,710 in intensive care. A total of 4,975 people have been discharged from hospitals with 1,550 individuals dying from the disease.
Living in Queens, Battles said her life as a personal trainer and aspiring actress has taken quite a turn. She exercises major precautions and only leaves her home to get needed groceries and supplies and to take a run.
"It's like being under lockdown," she said.
Only essential services remain open. It's quite surreal to see a city – normally bustling with activity – in such a state of existence, she said.
Battles invites readers to follow her Instagram and Facebook account, @BodyByBattles, where she is sharing simple workouts that can be done at home with bands or minimal equipment.
"Trying to stay in shape during this time is so important – especially since working out boosts your immunity," she said.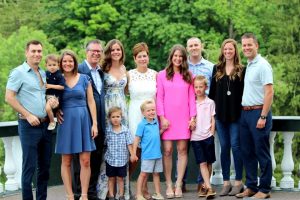 Susan Curtin Stevens and her husband Phil Stevens live in Maine, where most nonessential businesses have closed, but as of March 31, a shelter-in-place order had not been implemented statewide. The Stevens family, however, is exercising a self-imposed 14-day isolation due to recent travel.
"Since we are on an island, in early spring on the coast of Maine, we don't see many people," Susan Curtin Stevens said. "We live very rurally. We hike, weather permitting, and look forward to getting our garden in, fishing, etc., as temperatures rise."
But the story of their lives now, she said – to which most can relate – involves spring cleaning, binge TV watching, cooking and yard work.
There's likely much more of the same to come, Stevens said, but she and her husband concentrate on staying healthy and looking forward to once again traveling to see family.
As of March 31, there was 303 confirmed cases of COVID-19 in Maine with five deaths attributed to the disease.
Stay up to date with state-by-state COVID-19 mandates and guidelines 
HERE
.