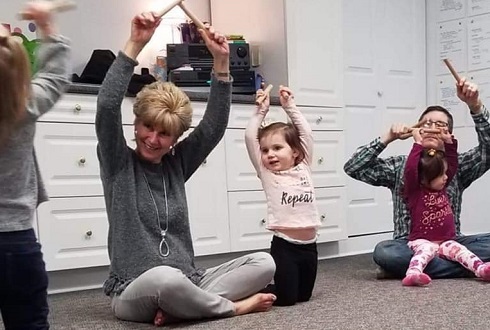 The COVID-19 pandemic has presented challenges to our local small retail and service businesses, which are striving to find ways to serve their patrons.
Located on East Main Street, Country Peddler is not open for foot traffic, though owner Denine Marks is filling gift basket orders. But the store's Whispering Winds CBD product business is open with curbside service available.
"If local customers can't get out, we will deliver," she said. "CBD is a natural immune booster, so we are trying to do our best to help our customers."
Whispering Winds is offering a 30 percent discount to all seniors and veterans. Call 304-842-3371.
HempWorks, also located on East Main, is stocked up on CBD/Hemp products. Owner Mary Frances Beto Smith said she is taking orders via phone/text and pending pre-payment or payment with check, she will meet customers at the store for delivery to their cars. Call 304- 694-2472.
"They can look on my Web site for CBD/Hemp products available," she said. "As for merchandise, I have the Cannabis Aroma Therapy candles, the CBD infused coffee and Hemp coffee."
Artworks on East Main remains open 9:30 a.m. through 5:30 p.m. Monday through Saturday. Owner Lotus MacDowell is trying to include in her inventory products that can help pass the time.
"Many people are showing interest in our paint-by-number kits," she said.
Priced at $43.75, the kits include everything needed to complete a 16×20-inch painting. Artworks will custom frame the piece upon completion at a 20 percent savings.
Amanda Leaseburg said The Sanctuary gift shop is closed to foot traffic for two weeks, but that The Starving Artist remains open for small groups.
"While our larger groups have been postponed, we are still doing limited classes – none larger than eight people," she said. "We are in the process of setting up online classes offering supplies that can be picked up by appointment or ordered online. More details will follow on that."
For businesses which have office space in The Starving Artist building on West Main Street and hold keys, Leaseburg said she and her husband Bill have suggested that they make their own determination on how to move forward.
"I trust that they will make the best decision for their needs," she said.
Eastern Pet Supply continues to open its doors, providing pet essentials. The store offers online ordering with free store pickup at www.easternpet.com. Telephone orders can be placed by calling 304-842-4194.
Main Street Fitness is offering fitness classes via live streaming.
"The streaming classes have been really successful, and people are really appreciating us going out of our way to do this for them," she said. "We also appreciate everyone who has been so understanding and still supporting us during this hard time. We are going to try to do our best to continue streaming after all this disolves."
To live stream classes, individuals need to book through the MindBody app and participate through the Periscope app. Details are on the Main Street Fitness Facebook page.
Carla Engle is also utilizing social media to continue Kindermusik classes with her toddlers, who were already registered for the spring semester.
"Kindermusik with Carla will be going to virtual online classes next week during this unprecedented time," she said. "We certainly hope to be back in our studio but felt this was our best option at the moment."
In a virtual group setting, each class will provide opportunity for children and their parents to stay connected.
"We will see and hear each other! This opportunity provides a sense of normalcy," she said. "Even very young children sense a difference during this trying time. How wonderful to see their classmates sing, dance, laugh and share our love for each other."
Kindermusik International, now in 60 countries, has been helpful from the very first day that this crisis began, Engle said.
"Kindermusik educators in china and Italy have already witnessed the value of this interactive program and have been helping us in the states to move to this way of teaching temporarily," she said. "Someone once said, 'Music is a language that transcends race, religion and borders.' What a joy to have music in our lives!"
Engle's piano studio will also go virtual for the coming weeks.