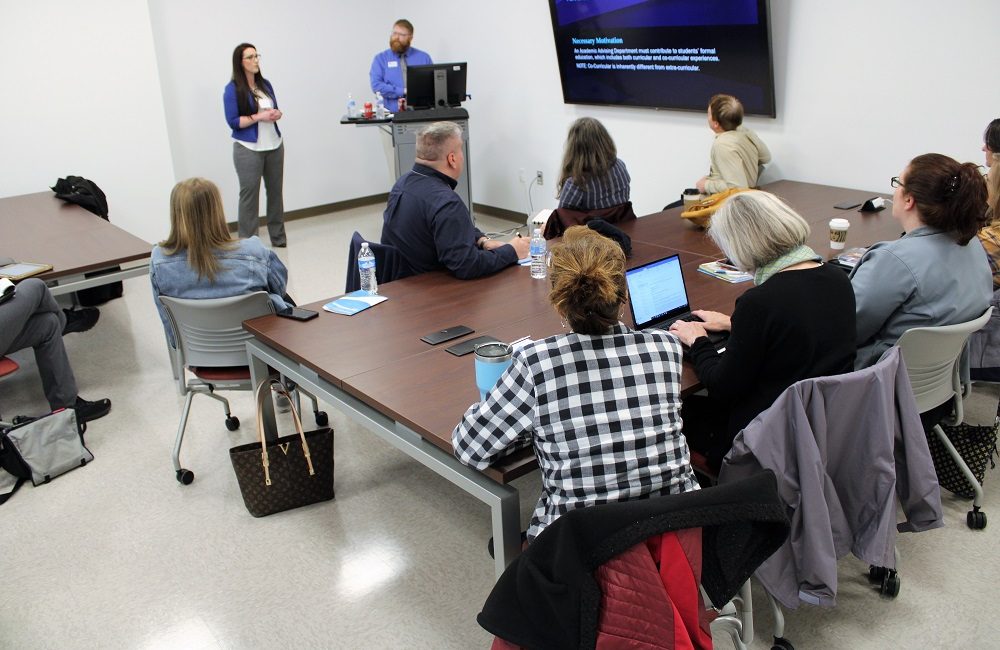 Fairmont State University sponsored and hosted its first statewide NACADA conference Friday at its Charles Pointe campus in Bridgeport.
"We have 11 different institutions represented here today from around the state and from New York who came to learn about advising issues in higher education," said Jennifer Jones, director of Fairmont State's Advising Center.
Seventy representatives of the Global Community for Academic Advising attended the informational meeting which included a keynote address by Corley F. Dennison III, Vice Chancellor for Academic Affairs at the West Virginia Higher Education Policy Commission.
Following Dennison's address and a question and answer session, academic advisers attended sessions led by field professionals from Fairmont State, West Virginia University, Glenville State College and Shepherd University.
"We have two breakout sessions, each with three different opportunities for people to listen to presentations on different issues," Jones said.
Featured topics included academic advising and assessment, best practices, tools and resources, supporting STEM students, transformative learning, and selecting a college major.
Jones said Fairmont State is quite pleased with the turnout of its first NACADA conference.
"We were hoping for 20, so we are thrilled," she said.
Participants were provided with registration perks, snacks and lunch. The program ran from 9:30 a.m. through 3 p.m., concluding with a student panel and closing ceremony.