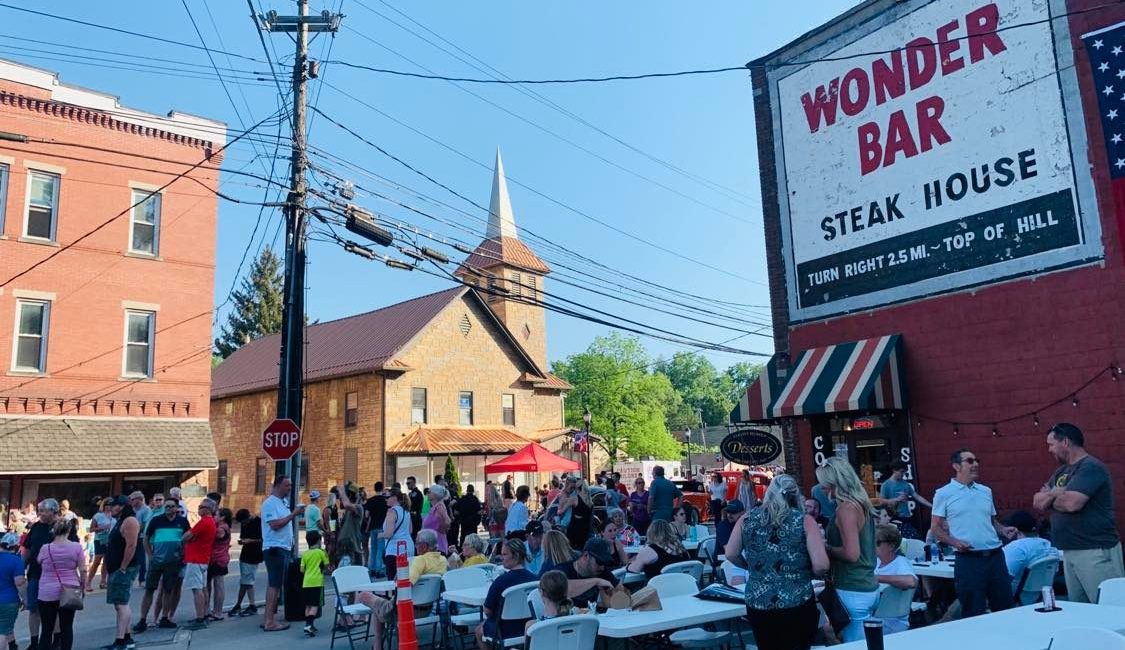 EDITOR'S NOTE: Food trucks and ABB member businesses interested in participating in Summer Kickoff can contact Lisa Lang via email galbds@aol.com.
The ABB Summer Kickoff & Food Truck Festival promises to deliver the same fun from previous years – and then some.
"Summer Kickoff is one of the ABB's biggest contributions to our great town," said Jaclyn Rominger, Associated Businesses of Bridgeport president. "After the last two years of so many activities being canceled, we really want to take it to the next level this year by adding even more family-friendly activities. Summer Kickoff was already fantastic, but be sure to check it out this year to see what we've done!"
The evening of Sat., June 4 will feature a record number of food trucks along Main Street.
As in recent years, Main Street will feature live music and dancing, summer activities, crowd trivia, giant sandbox, and a car show.
This year's Kickoff will also showcase a sand sculptor and a children's area with inflatables.
On the main stage – at Center and Main – will be Eighties Enough, a popular regional tribute band playing the 80s music of Huey Lewis and the News,  Prince, Men At Work, Journey, and many other bands.
Frontman Eric Lewis said the band looks forward to its return to Summer Kickoff.
"We've performed for this event before and it's always special because it seems to 'officially' declare that summer is here. It's like a signal to the community to slow down, relax, and acknowledge how blessed we are," he said. "Between the vendors and various entertainers, the entire kickoff crew makes that pretty easy to do and we're always honored when we are asked to be a part of it."
Once again, Brad Ford of the ABB board of directors will be serving as emcee and bringing plenty of energy to the stage.
Also new to this year's kickoff event is a hotdog eating contest, sponsored by Dave's Famous T&L Hotdogs with prizes for participants consuming the most in the allotted time.
Activities take place 5-8 p.m., but once it is over, townspeople are invited to stick around a while. Courtesy of Dan Riggs Towing, a firepit will be set up at the city parking lot at Main and Center streets. Into the nighttime hours, folks can enjoy each other's company as well as some acoustic music.
Stay tuned to Connect-Bridgeport as more details about Summer Kickoff 2022 are shared.