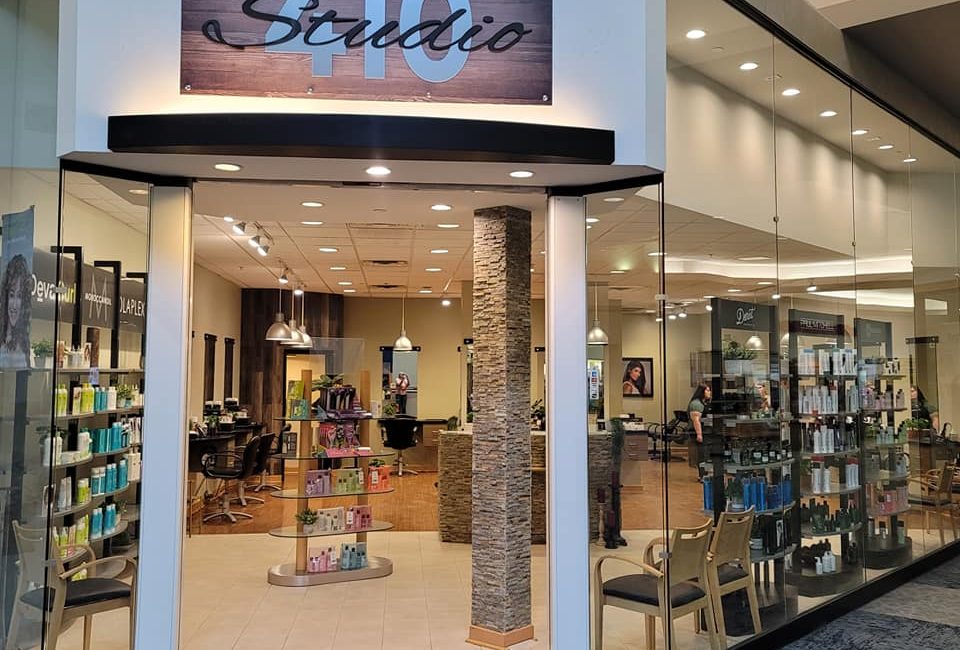 With 20-plus years' experience as a local hair stylist, Brandy Beeson has fulfilled her dream of owning her own salon.
Now open at Meadowbrook Mall is Studio 410, offering cutting, color, style and waxing services and carrying several lines of quality grooming products.
"We carry Detroit beard and male grooming products, all made right here in the USA – in Detroit. Studio 410 is the only salon in West Virginia selling the line," said Heather Pitsenbarger, assisting in the establishment of the salon.
Also used and sold at Studio 410 are products by Paul Mitchell, Moroccan Oil, Olaplex, Kenra and Deva Curl and the 100% vegan, animal-friendly Maria Nila.
Located nearest the Garfield's entrance and next to Books-A-Million – actually in the mall's unit No. 410 – the salon features 11 styling stations and loosely follows mall operating hours of 10 a.m. to 9 p.m. Appointments can be made by calling 304-848-8410. Walk-ins are also welcome.
"We will soon have a kiosk where you can register, then go do what you need to do at the mall. You'll receive a text when there is a stylist available," Pitsenbarger said.
Another unique feature of the salon is a selfie station, where a client can capture a photo of his or her new look.
The salon itself features an earthy, organic, natural look with live plants to clean air of chemical smells.
Beeson, who previously worked at Clips in Clarksburg and Meadowbrook Mall's Master Cuts, currently has four stylists on board, but she aspires to fill all 11 stations. She is currently hiring stylists and barbers. Inquire by calling or texting 304-629-2358.
Editor's Note: Photos provided by Heather Pitsenbarger.