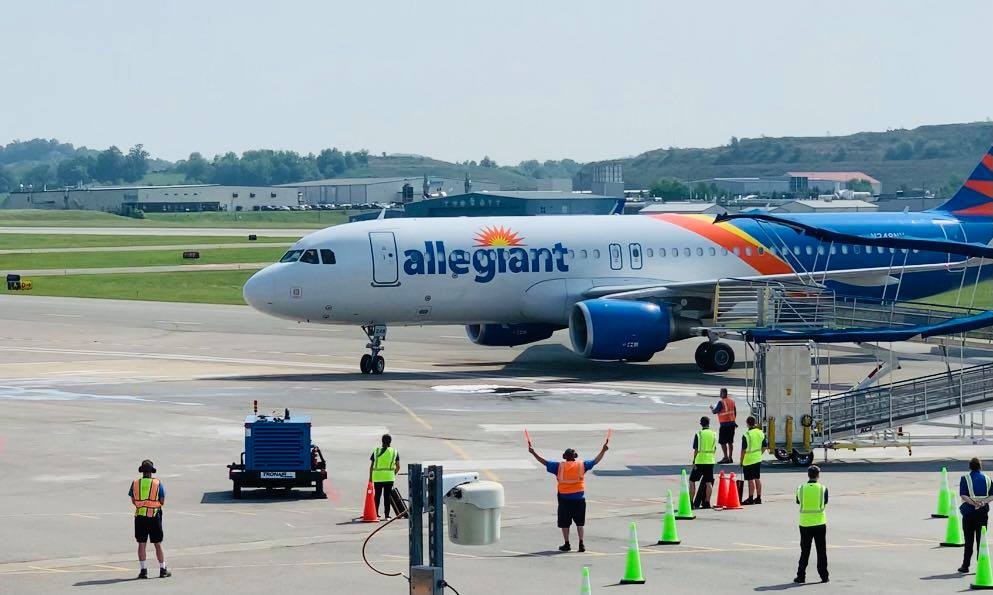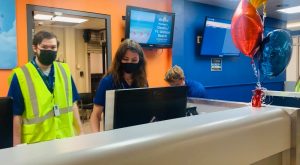 Story by Jeff Toquinto
As promised, the first flight to Destin, Florida from Bridgeport took off late this morning from the North Central West Virginia Airport. It is the third destination flight now being offered by Allegiant from the smallest airport operating in its network.
Although roughly a dozen individuals departed the 177-set Airbus 320 jet, the numbers going on it were much better. About 110 passengers were on the first flight to the Sunshine State, and that brought a smile to the face of North Central West Virginia Airport Director Rick Rock's face.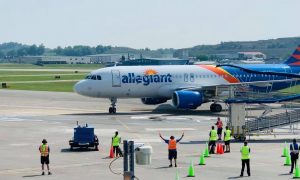 "It's very exciting for us, particularly considering what we went through during the past year with COVID," said Rock. "It's a great win for our community and adds to the quality of life in our region. To look around and see so many happy people after such a tough year about what today and the future means for this airport."
Allegiant is a destination carrier. It is now offering year-round flights to Orlando, as well as summer flights to Myrtle Beach. The Orlando flights are now at three per week, while Myrtle Beach has jumped up to five per week.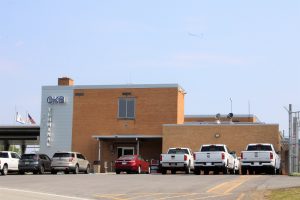 The airport also continues daily jet service through United Express (Skywest) to a pair of major hubs. You can catch a flight seven days a week to Washington, D.C.'s Dulles Airport and Chicago's O'Hare Airport.