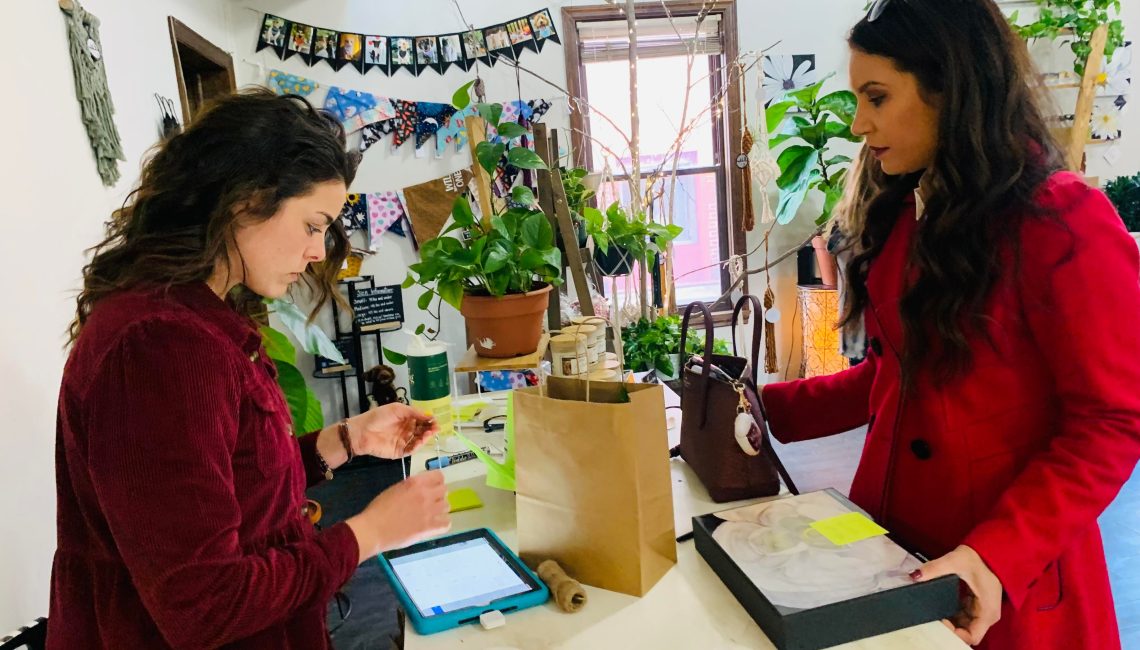 On Feb. 5, Market on Main opened its doors, fulfilling the passions of owners Leslie Toothman and Perris Reed.
Upon entering the artisan market, one is greeted with the sweet smells of organic soaps and candles as well as the sound of soft music. Filling the open space is an array of personal/gift items and homewares from handmade jewelry and pottery to handcrafted wooden tables and handpainted artwork. There are also clothing pieces, boots, baby items, holiday/seasonal accents, WVU apparel and accent pieces and, of course, there are plenty of plants and macrame hangers.
Toothman is also owner of Roaming Roots plant store at 103 East Main Street.
"When Perris and I found out that 103 West Main was going to become available, a spark fired. That spark of an idea became Market on Main," Toothman said.
Delving deeper into her business idea, Toothman shared some insight she received while traveling in Bali a couple years ago.
"I stumbled across this little plant shop that was also a cafe and art gallery," she said. "That was my vision in starting Roaming Roots. Then Perris steps in and says, 'Let's do an eatery and plant shop.' And I say, Let's add some art."
Just a week into business, shoppers have expressed interest in a variety of Market on Main items.
"Plants have been a hit! And Milomuffin Dog Treats have been a must for pet owners," Toothman said. "We are finding ourselves having to make calls for more inventory already, which is exciting!"
Toothman and Reed plan to incorporate classes and workshops. Plans are in the works to provide instruction on weaving, art, macrame and kokedama.
With Reed's passion for organic foods and cooking, they also plan to have a grocery section featuring organic honey, maple syrup, oats, local produce and farm-raised eggs and other products.
Cooking lessons, canned items and even meal kits are part of the vision too.
"I'd like offer 'Hello Fresh' type meal kits so people could come in get them, take them home to cook and it will be a meal made of all local products," Reed said.
Market on Main is open 11-6 Tuesday through Saturday and 10-2 Sunday.
See more photos of Market on Main
HERE
.